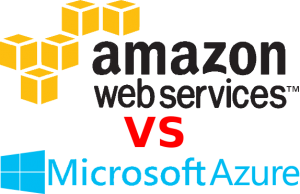 It is not a surprise: Amazon Web Services (AWS) remain by far the most used public cloud worldwide. According to the latest RightScale 2015 State of the Cloud Report, the penetration rate still rose by three points in twelve months, from 54% in 2014 to 57% in 2015.
But, again according to figures from the clouds management specialist, Microsoft, with its Azure cloud, pull out of the game in 2014. In the past year, the penetration rate of the group of Satya Nadella on the segment of infrastructure services (IaaS) has doubled from 6% to 12%. And on the front of the service platform (PaaS), Microsoft's market share rose two points to 9%.
The 2015 annual survey on the RightScale cloud market was carried out on the basis of a survey conducted in January 2015 with 930 decision makers from companies of all sizes. 62% of them are based in North America, 18% in Europe, 12% in Asia, and 8% in the rest of the world.
Large companies use more Azure
According to data collected, Amazon receives the gold medal by the interviewees that in 57% of cases confirm the adoption of the AWS cloud, an increase of 3 percent from 54% last year.
With 21% combined market shares (including the IaaS and PaaS), Microsoft is posed now increasingly clear number one challenger as Amazon Web Services – even if it is limited to niche IaaS. Interestingly, the presence of Microsoft is higher among more than 1,000 employees. On this ground, the Azure IaaS reached a penetration rate of 19%, against 50% for AWS, and service PaaS a share of 15%.
The global adoption of private cloud is practically stable compared to last year, with VMware vSphere used by about 53 percent of enterprise customers as a private cloud. These results seem to echo the survey last year, according to which many customers equated technologies for virtual servers in a kind of private cloud.
It is important to note that many of large companies above 1000 employees prefer to use both AWS and Azure for cloud providers to diversify their portfolio. They have a constantly changing portfolio of services and they also benefit from a slowdown in ultra-competitive pricing practices, a key component of the first half of 2014.
Amazon leads in SMEs
AWS also leads in preferences of SMEs with companies fewer than 1,000 employees. Among the companies that have applications in the cloud, 61% client use AWS, which is an increase of 5% over the previous year. Microsoft Azure IaaS also grew in this segment, from 4% to 9% in a year. They are followed by Google App Engine with 8%, down 2 points compared to 10% in previous year. Azure PaaS also grew from 5% to 6% between 2014 and 2015.
Although Google's infrastructure has only 5% of preferences, the report shows that the platform is attracting greater interest among new adopters.
At its Re: Invent conference in 2014, Amazon has launched a cloud-relational database called Aurora, which targets the traditional bases of deals, such as Oracle, IBM and Microsoft.
For its part, Satya Nadella, CEO of Microsoft has Azure Active Directory and Office365 as entry points for the public cloud group. Redmond claims more than 350 million Azure Active Directory clients. This is the heart of Microsoft Terminal management strategy, which includes desktops, mobile, tablets and smartphones.
Last year, Gartner in its Magic Quadrant report says that Microsoft's brand, existing customer relationships, history of running global-class consumer Internet properties, deep investments in engineering, and aggressive road map have enabled it rapidly to attain the status of strategic cloud IaaS providers.