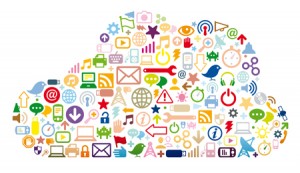 The convergence of the cloud, mobile, big data, social and other sensors, is generating huge new opportunities for companies to offer their customers and employees services and modes of interaction that were previously unimaginable.
Over the next few years Internet of Things (IoT) devices, sensors, applications and data center will talk more and more in a heterogeneous technology environment, where the evolution will be driven by the ability to experiment and collaborate the most innovative companies.
Analysis firm IDC predicts the turnover associated with this market (sensors, services, platforms and analytics) will grow from $1.3 trillion in 2013 to $3.04 trillion in 2020 with a compound annual growth rate (CAGR) of 13%. But according to a recent Gartner survey, corporate executives are clueless about how to manage connected devices and most are yet to launch major IoT initiatives.
Many survey respondents felt that the senior levels of their organizations don't yet have a good understanding of the potential impact of the IoT. The new business areas is a challenge that of IoT who still plays on the whole floor, not so much to make smart products, as the ability to capture real business opportunities related to the spread of smart products.
The survey confirmed that the IoT is still in a stage of immaturity. Many companies have simply started to experiment solutions, but few are in the process of actual deployment of the same in the production environment. However, the falling costs of networking and processing mean that there are few economic inhibitors to adding sensing and communications to products costing as little as a few tens of dollars. The real challenge of the IoT is less in making products 'smart' and more in understanding the business opportunities enabled by smart products and new ecosystems.
An important indicator of the degree to which organizations are prepared to IoT is whether they have identified a technical direction and business to their IoT commitments. The survey found that less than a quarter of respondents have already defined clear directions for IoT, either in the form of a single organizational unit or multiple business units who assume the responsibility of carrying out separate IoT activities.
Gartner says new domains such as the IoT inevitably pose new risks and challenges and survey respondents were acutely aware of the possible factors that could inhibit IoT deployment. Security and privacy are, unsurprisingly, top issues and industries dealing with intangibles were more concerned with security and privacy than those dealing with tangibles because many operate in very security-aware areas such as banking.
Obtaining staff and skills is another major inhibitor, particularly those who expect the IoT to be transformational because they are likely to need sophisticated skills relatively urgently.
Organizations need that executive and staff understand the potential of IoT, if they are going to invest. It is not important to a single leader for IoT are important but the direction and vision also in the form of various leaders from different business units. Gartner expects that in the next three years most companies will define clear standards and increasingly recognize the value of some form of a center of excellence IoT data to master a wide range of new technologies and capabilities.