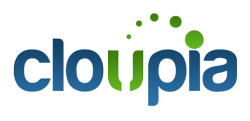 Cloupia announced today a new solution for its customers and partners allowing them to extend, add or enhance data center management and operations automation.
Cloupia is a provider of cloud automation and management software that helps organizations to smoothly evolve from static data center or virtual environments to private and public cloud environments and achieve the goals of elasticity, efficiency, cost savings and agility that businesses are expecting from IT today.
The new solution called Open Automation for Clouds is introduced in addition to the company's "out of the box" Cloupia Unified Infrastructure Controller (CUIC) which provides comprehensive infrastructure control, provisioning, management and monitoring across physical, virtual and cloud environments using a single pane of glass.
Open Automation for Clouds gives companies a way to automatically add multiple infrastructure and cloud vendors as an extension of their data centers and allows users to take control of systems and applications with a minimum of engineering effort and without vendor lock-in.
IT administrators can customize and automate many infrastructure administrative and operational tasks using the platform while allowing IT teams to build and execute repeatable physical and virtual infrastructure provisioning workflows without complex custom scripts and expensive system integration engagements.
Raju Penmetsa, CTO at Cloupia said "Typical data centers are heterogeneous in nature and no automation technology cannot be limited to a small set of protocols and systems. Open Automation for Clouds provides technology and service delivery partners, as well as customer administrators, with access to reports, analytics, workflows, triggers, chargeback and data acquisition information to properly service business users and operators.  These tools are vital in helping an organization properly implement a dynamic IT infrastructure to reduce costs, simplify administration and better align IT departments with their business needs."