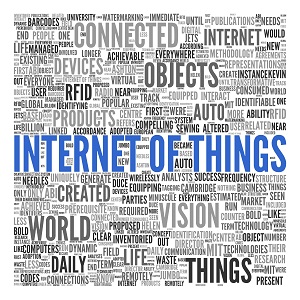 IBM does not want absolutely to stay on the edge of the emerging world of Internet Of Things (IoT). The IoT ranging from smartphones, bracelets for fitness, to automata for the home to wireless lamps and more and is a constantly evolving market that replaces and extends that of interconnected computers, and it is the sector that analysts give as a higher rate of growth for the coming years.
IBM has no intention of losing this train and sets up a new dedicated business unit for the Internet of Things (IoT) and business services and in the next four years, the company will invest $3 billion into it. The new offer is initially aimed at companies with tourism market, logistics, insurance, public services, transport and retail.
IBM's announcement is part of a larger strategy, which aims to modernize the services the company offers on a number of tools that can provide a substrate software for the construction of the Internet of Things. The goal is to focus on remote services via the cloud, thus offering companies partner data from devices varied from smartphones, sensors, and home appliances. The new challenge for the IoT linked world is not only linked to the low-power chips, but the management of the data and their correlation for marketing purposes.
Among the first that IBM has made partnership is with Weather Co, which will bring its data within the IBM cloud, so you can make in a whole new way their information on the weather. It is thought to provide forecasts in real time to the stores, telling them to equip themselves with useful products in the event of storms and be prepared to deal with inquiries, and many other similar ideas.
Apparently, IBM is already working with other large companies such as Germany's Continental, specializing in the production of tires, and the Pratt & Whitney committed to creating jet turbines, providing them with assistance in the management of data. SilverHook Powerboats is also partnered with IBM to access and analyze telematic and biometric data from its boats and pilots to make real-time racing decisions.
IBM estimates that about 90 percent of all data generated by smartphones, tablets and connected cars are never analyzed. Up to 60 percent of these data immediately lose their value. To address these problems, IBM intends to provide different solutions for the IoT market. For this, the IBM IoT Cloud Open Platform for Industries will provide new analytical solutions to companies. The IBM Bluemix IoT zone is a Platform-as-a-service solution that allows developers to help in the integration and development of IoT apps. The IBM IoT Ecosystem is an expansion of its ecosystem of IoT partners – from silicon and device manufacturers to industry-oriented solution providers.
These solutions enable you to use the Internet of Things devices, offering the ability to connect millions of objects and events, identify the information in the systems of records, support new systems of interaction with people, mobile devices, sensors, machines and applications, manages the business where and when needed using any device, and receive and respond to events in real time.
A recent report published by Verizon Enterprise Solutions found that the number of business-to-business IoT connections set to quadruple in the period 2014-2020, reaching 5.4 billion globally. The research points out that by 2018, companies will introduce in the workplace more than 13 million devices for tracking the state of health and fitness. IoT is powered by technological, political and social factors and why more and more organizations to adopt IoT-enabled solutions.