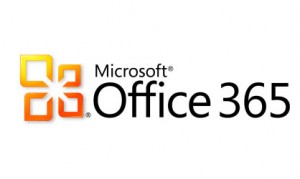 Cloud application providers are now fighting over the government as their client. Microsoft has recently launched Office 365 for Government with a commitment that government data will be separate from the private consumers. The product, Office 365 for Government, offers the same features as the other Office 365 versions: Office Professional Plus, SharePoint Online, Lync Online, Exchange Online plus its other productivity services. The new product, which will replace Microsoft's Business Productivity Online Suite Federal, is set to be released in March.
Microsoft aims to position Office 365 for Government as a product where government data will be separate from the other clients. This means that data from various government agencies will be on one common infrastructure. To date, Microsoft has already signed up local and state governments like Plano, Newark, San Francisco, Minnesota, and California. Being a Software-as-a-Service, Microsoft 365 for Government is focused on the federal market which has stricter regulations than the private customers.
Through the Federal Information Security Management Act, Microsoft was provided an "authority to operate" for its Office 365. The said product has also complied with the US Family Educational Rights and Privacy Act, the Health Insurance Portability and Accountability Act, SAS70 Type II, as well as ISO 27001. Microsoft lists Google as its main competitor in the government cloud applications market. Google Apps for Government was the first one to offer such service to government agencies in July 2010. It is even FISMA-certified. Currently, it lists Utah, Maryland, Wyoming, and Colorado as its government clients.
The Department of Interior has recently awarded Google with a contract. Google won the battle in court when the department has selected Microsoft because it required that it be compatible with Microsoft BPOS. The contract was thrashed and was rebidded. The Office 365 for Government by Microsoft will soon support the Criminal Justice Information Services Security Policy as well as the Internet Protocol version 6. The Criminal Justice policy requires some particular needs for its information security.