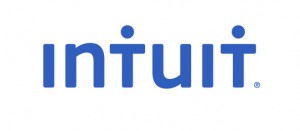 Intuit, the leading software provider of accounting and business-oriented software, announced the purchase of Demandforce, which is engaged in the development of SaaS-solutions for the automation of internet marketing and communications business. Intuit has agreed to pay $423.5 million in cash to Demandforce for the acquisition. The acquisition is expected to close in May.
Based in San Francisco, Demandforce is a provider of cloud based software solutions for small and medium enterprises. The startup company has been profitable since its inception and provides various vertical services to its customers.
Demandforce's SaaS based solutions and products help customers to more effectively expand revenue, retain customers, maintain the network management and operation as well as preserve the network reputation. Its e-mail, mobile and social tools are designed for better interaction with consumer's business and promote the growth of their products portfolio.
After the merger, Demandforce will be a separate structural unit of Intuit Small Business Group and will continue to develop its products under the leadership of the Demandforce's president and founder Rick Berry.
"We believe this transaction greatly benefits Intuit and Demandforce's customers, partners, employees and shareholders," said Berry.
Kirin Patel, the executive vice president and general manager for Intuit's Small Business Group was instrumental in bringing two companies into one umbrella.
"Demandforce sits at the sweet spot of Intuit's SMB customer base and is consistent with our goal to help our customers save time and make money," said Patel. "With a compelling customer value proposition, SaaS model and high growth profile, Demandforce will provide opportunities to grow Intuit's customer base and revenue per customer over time."
Demandforce was backed by investors including Benchmark Capital, Palo Alto Venture Partners, Floodgate and Mark Goines, Morgenthaler Ventures and Mike Maples. Benchmark Capital is the largest institutional investor in Instagram, the social company recently purchased by Facebook for one billion dollar.
Demandforce SaaS software (software-as-a-servce) will be integrated with Intuit's QuickBooks accounting software and later will move into Intuit's data centers model. All the Demandforce employees will be part of the Intuit's Small Business Group under Patel leadership.
Intuit acquisition of Demandforce will help the company to upgrade its main business for SMEs and provide a platform to develop SaaS-solutions. Intuit revenue of more than 60 percent comes from the network and mobile services, such as TurboTax Online, GoPayment product.
Intuit will now leverage its products to bring more social, email for scheduling and marketing tools for Twitter, Facebook and other social networks. In addition, the purchase also helps Intuit to raise revenue per customer. The company charges $13 to $100 a month for its online marketing management product QuickBase while Demandforce online customers used to pay $200 to $300 a month for a subscription service.