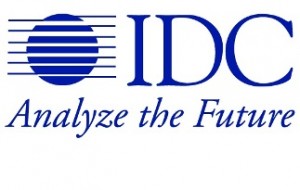 IDC, an analyst firm, conducted a study that revealed the possibility of Cloud Computing creating 14 million new jobs worldwide from 2011 to 2015… and it won't be IT jobs. This is over and above the $1.1 trillion business revenue that cloud computing will generate. There is one caveat… we need to actually adapt cloud computing if we want to make the possibilities a reality. Microsoft commissioned the research.
How Does Job Creation Happen
Cloud computing will essentially drive down the cost of a business operation. It will cut out many hardware requirements, create new systems and processes that are far more efficient and competent, and will develop new skillsets in an international level. It is a technology that changes the game for a company.
The cost efficiency will eventually allow companies to reinvest the money on other competencies or put it on areas of a company that need critical attention. Investment, of course, results to new opportunities.
The most immediate benefit is freeing up IT managers and other IT-related personnel to start other projects or solve other problems that will lead to even more efficient processes and new opportunities. It is common among companies, even the biggest ones, for the IT managers to become a plumber of sort, rather than an architect or engineer. IT Managers expertise are used on solving problems on daily operation instead of planning strategic processes and developing new systems and infrastructure.
Cloud and Customer Service
One of the things that information technology boom brought is the shift of focus from people to technology. It's a bummer really. Again, do not despair. Cloud computing is here to save the day.
Cloud computing will not require a team the size of New York Giants to operate. You probably need one person, if you're trying to show off.
There is no switch to push on and off, no wires to fix, and no monitor to watch. The invisibility of the power behind the throne will push the limelight back to customers who, in the first place, are really the ones that matter. Without them, you have no business.
Aaron Nettles, co-founder and CEO of Vorsite, a Microsoft Tier 3 Cloud Champion Member, observed that many companies are utilizing cloud-based services as a collaboration platform. They share information and get information from their customers or clients. The other half of it is knowing how to process the data and knowing how to respond to it but that's another post.
A Case Study
Underwriter Laboratories (UL) is an international company that tests products and certifies the quality and safety of new products or product enhancement. They have been on expansion fast lane in the recent years. They acquired new companies to expand their portfolio. This would have been an IT nightmare in the ancient times, that's about five years ago.
Good thing Office 365 came along. They didn't have to add or maintain new servers which made the integration of the systems of the companies they acquire faster. Whether they are buying a boutique in HongKong or an entire conglomerate in Germany, they can integrate employees, database, and systems in weeks. They don't need to bid out the integration job to different contractors or get the IT people to work on the integration. With the rate they are going, that would have cost them millions. Everyone is able to proceed as per usual.
There's more.
They are also using Office 365 to develop a better relationship with their customers and stakeholders. They use Office 365 to allow an on-the-spot problem solving regardless of their customer's location. There are no delays, which cost money, and there are no frustrations, which cost even more money.
Other Details
The most computerized companies are the big ones so it's expected that they will be the ones that will contribute the biggest in the 14 million job creation but the research also revealed that small- to medium-size companies will adopt the cloud faster which could, eventually, make them contribute to the job creation and additional revenue.
There are certain industries that will lead this development. Communications and media will produce 2.4 million new jobs, 1.4 million will come from banking and discrete manufacturing will contribute 1.3 million.
Most of these will jobs will be located in China and India, about 6.8 million combined. Before you go and revolt against outsourcing, let me say it's not because jobs are shipped to Asia (it actually may be the case but that is not the point here). China and India are not so attached with legacy systems. They adapted and are still adapting the cloud system from the get go.
There are still jobs in the U.S. and Canada, 1.2 million of them.
Observation
For once, I think a research agency did it right. Instead of focusing on the new technological capabilities and the miracles that technology can perform, they concentrated on what matters the most – how technology serves business.
It makes the research relevant and important.