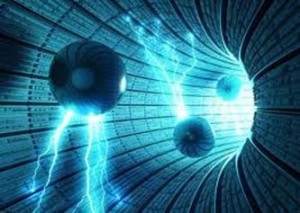 Research firm Forrester Research released "The Forrester Wave: Enterprise Data Virtualization, Q1 2015" report to look at the data virtualization vendors and how they have improved their security, scalability, big data, data discovery, data quality, and cloud capabilities.
The research company describes enterprise data virtualization as, "The integration of any data in real-time or near-real time from disparate structured, unstructured, and semi-structured data sources, whether on-premises or cloud into coherent data services that support business transactions, analytics, predictive analytics, and other workloads and patterns."
Forrester Research has evaluated nine data virtualization companies – Cisco Systems, Denodo Technologies, IBM, Informatica, Microsoft, Oracle, Red Hat, SAP, and SAS Institute – to find out how these companies fulfill the customers demand and how well their solutions can customize the requirements according to the specific business needs.
According to the Forrester report "The data virtualization market is growing because more EA [enterprise architecture] pros see data virtualization as a way to address the demand for trusted and secure data in real-time. This market growth is partly due to enterprise architects increasing trust of data virtualization providers to act as strategic partners, advising them on key decisions."
The report found that SAP, Denodo Technologies and Informatica are leaders in the data virtualization market. Market leader SAP "offers a strong distributed in-memory SAP Hana data platform that can store, process, and access data to support low-latency driven applications and real-time insights. The combination of SAP Hana in-memory data fabric for on-premises and cloud, as well as its data management services, SAP Enterprise Information Management delivers a real-time data platform that allows integrating data from many sources quickly, and performing transactional, operational, and analytical workloads in the same platform."
SAP HANA helps to analyze business faster and more accurate. It helps you visualize the parameters of costs and profits when working with large amounts of data. SAP HANA gives you the tools for data modeling, data management, data replication in real time and analysis capabilities with fast results.
SAP competitor Denodo Technologies is another leader that offers an integrated solution and greater automation, ease of use, and simplicity to speed up the development and deployment of data virtualization.
"Denodo is executing well on its vision to support more enhanced connectors and adapters to new sources; improve scale and performance to support complex and real-time analytics; and integrate with leading in-memory computing and cloud platforms. Customer references reported that they were using Denodo to support operational, analytical and big data workloads, while others were expanding their deployments to support more data sources, such as social media and deliver a broader 360-degree-view of the business and customer."
Forrester also named the data integration software company Informatica Corporation as the leader for its current offerings, data virtualization strategy and market presence that offers innovative, proven platforms that support large enterprises' data virtualization needs, some of which run into hundreds of terabytes into petabytes.
"Enterprise architects find Informatica's data virtualization delivers very good support for large structured data sets when integrating data with cloud sources, such as software-as-a-service (SaaS), extending existing ETL frameworks to support real-time initiatives, and data quality to ensure a high degree of accuracy."
Informatica is focusing on delivering all aspects of data management in real-time; support for distributed in-memory data fabric; and a comprehensive self-service platform that focuses on business users.