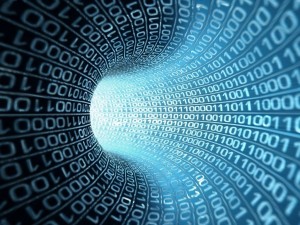 It's been five years since the stealthy consumer-centric travel startup Hopper started development, but now it has finally managed to take another huge step as it manages to secure $12 million during its Series B round of funding for its Boston Team. OMERS Ventures, which is currently an investor for Hootsuite, Wave Accounting, and BuildDirect, has led the round, while Brightspark Ventures and Atlas Venture merely participated, bringing the total funding raised by Hopper to $22 million.
What's amazing about Hopper, besides the fact that nobody knows what it's up to, is the equally mysterious identity of the person behind it. Hopper's executive team is well known, as it includes former Expedia engineers such as Frederic Lalone, Joost Ouwerkerk, Andre Coude, Mathieu Patenaude, and Dena Yahya Enos of TripAdvisor.
According to Lalonde, who is serving as CEO of Hopper, their product is a recommendation and discovery engine meant for travel, which is a description that can be applied to dozens of startups that it's hard to imagine why Hopper got the funding it did. Lalonde says the difference is "Big Data."
Lalonde reveals that the principle behind using big data for Hopper came from their own experiences, when they once planned a trip, only to have problems jumping around from one travel website to another, just to get the best deals. The experience is broken and fragmented, he says.
With Hopper, Lalonde and his team managed to aggregate data from all over the web in order to build an organized catalog of everything that isn't a hotel or a flight. Currently, Hopper has a large travel database made up of half a billion aggregated webpages related to travel and vacations. The number is said to increase to a billion by year's end.
However, Lalonde clarifies that Hopper isn't a travel search engine. The reason being search engines are only really good if you already have an idea of what you're looking for. He instead compares Hopper to repositories that provide value added services, kind of like Apple's Genius engine, which can be browsed just for the sake of browsing, but also provides options to buy whatever interests you. Entertainment already has a lot of services like this, but when it comes to travel, things are still in a mess.
The beauty of Hopper is that travel companies these days have been using a holding pattern, with the industry depending too much on hard constraints so brands are very rarely capable of building themselves from the ground up. Some of the newer startups are approaching travel and recommendation via the social angle, but Lalonde believes it's the wrong way to go about things.
Lalonde believes that social is secondary, and that the priority should be given to building a structured catalog, which needs big data. This is where Hopper comes along. He believes prioritizing the social aspect without any structure and data to back it up is equivalent to taking one's social signal and attaching it to mud.
In his analogy, the Hopper CEO likens it to having hundreds of friends on Facebook, yet not trusting any of their recommendations. Recommendation and discovery, at least in terms of travel, is a big data recovery with social media merely grafted on top.
Instead of Facebook, Hopper's data comes from a more credible and substantial source – blog posts. There are two million blog posts related to travel per day, with the word "travel" being the most used tag. The sad thing is that a lot of people researching travel via search engines never get to see majority of the wonderful and useful user generated content.
Hopper is also not putting its eggs on one basket. It's not just public data they're aggregating, as they have also aggressively entering deals with travel partners in order to provide proprietary content. Their approach is very timely, as travel partners these days are receptive to partnership deals as a result of Google's buying spree within the same industry. Lalonde isn't revealing which travel partners are on their team, but he says that they consist of all the essential secotrs, from price aggregators to content providers.
Hopper will be revealed to the public by second half of 2012, may be built with HTML5 with both mobile and normal web support.