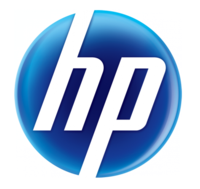 The launching of the new Hewlett-Packard, HP OS marked one of the highlights of the just completed HP Discoverer 2013 Conference held in Las Vegas. This was officially released to the public on the second day of the conference. HP reaffirmed its commitment to develop both its public and private cloud computing platform through a hybrid cloud model.
HP Cloud OS, a broad cloud platform powered by OpenStack that enables simplified installation process, workload portability and improved lifecycle cloud solutions' management across various hybrid clouds. The Cloud OS software upgrades itself seamlessly and uses tools to automatically provision setup from the HP system model. Future plans are already in progress to include the Cloud OS with its own Moonshot server.
HP has obviously been busy developing its cloud computing research and development efforts. Other announcements made in the last concluded HP Discoverer Conference included:
HP CloudSystem Enterprise Starter Suite, an application extended with CloudSystems that allow easier, quicker and cost-effective migration to cloud services for all business solutions. HP boasts of the 20 percent reduction in upfront costs if an organization will use its cloud services.
HP Moonshot, a cloud application that will be included with Cloud OS that will provide abridged provisioning and management tools for certain cloud workloads. This will be offered to provide dedicated cloud server hosting for large and high power maintenance websites.
Senior vice president and general manager, Saar Gillai said, "HP will provide the foundation for our common architecture for the HP converged cloud. We're bridging between private cloud and public cloud."
"With Moonshot, we're running the Cloud OS and OpenStack on bare metal. This is pretty revolutionary. I don't think there is any other commercial availability of something like this," Gillai added.
HP also released its new professional cloud services that will provide its customers the necessary tools to migrate into the cloud. The products are all included in its HP Converged Cloud Professional Services Suite. These products include HP Cloud Design Service, HP Proactive Care for CloudSystem, HP Converged Cloud Support, HP Cloud Security Risk and Controls Advisory Services, and the HP Cloud-ready Networking Services.
Among the announcements HP also released the latest update to its existing HP Applications Transformation to Cloud Services. Cloud acceleration migration was also tackled in the conference as HP declared its new HP Enterprise Services offerings, including:
HP Enterprise Cloud Services for Enterprise Applications that will allow customers have flexibility in deployment and integration of the cloud apps without any business stoppage and security issues.
HP Enterprise Services in a private cloud will enable customers to design, build and managed IaaS and to quickly adopt its own system to the cloud services.
HP Mobile Enterprise Cloud Solutions that will provide secure applications and data sharing from across device types. The system will use an integrated and fully managed management and consulting cloud service.
HP Cloud Security Risk and Control Advisory Services is the newest HP Professional Services collection offering that provides data and information security. It effectively manages against possible security threats during the transition of apps to and from the private, public or hybrid cloud platforms.
COO of HP, Bill Veghte said, "In order for enterprises to deliver the new style of IT, they need control over their data, as well as flexibility in service levels and delivery models for their workloads. Only HP has the portfolio and expertise that combines the innovative power of open systems with enterprise-grade manageability and security. The result for customers is a cloud that enterprises can rely on."
The new products and latest features from HP will continue to be powered by OpenStack. Initially, these new HP converged cloud products and features will only be made available through HP packaged systems.