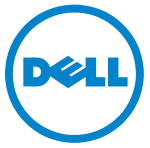 Dell unveils infrastructure solutions to enable companies to adopt innovative technologies and standardized datacenter. To this end, Dell offers comprehensive solutions that rely on a standardized architecture to optimize the use and development of resources. These solutions are developed with servers, storage and network infrastructure as well as Dell's innovative software solutions.
The development strategy of enterprise solutions based on Dell hardware, software and services, integrated into a common design to offer customers a solid data center infrastructure and simple administer. It is in this context that Dell announced its new converged infrastructure, Active Systems 800, which provides an intuitive basis, flexible and energy efficient for the implementation and deployment of applications, virtual desktop infrastructure (VDI) and private clouds.
Active System 800 uses a virtualization-optimized converged infrastructure architecture that integrates the latest Dell innovations, including unified management with Dell's new Active System Manager, modular infrastructure and a converged LAN/SAN fabric.
Dell's approach to design scalable infrastructure is based on market standards. Through its own developments and technologies from acquisitions, Dell has designed a set of solutions to imagine the future of computing infrastructure based on open technologies. Thus, companies are not trapped in closed architectures based on expensive and proprietary technologies. Dell combines its innovative intellectual property material to standardized intuitive solutions and responsive to changing customer needs.
The new range of converged infrastructure allows CIOs to respond more quickly to requests from functional departments to improve the efficiency of their datacenter and enhance the quality of IT service. It is ideal for organizations that standardize architectures around their x86 servers.
Dell customers can use Active Infrastructure solutions in two ways: pre-integrated systems and Active System architectures. Dell also offers optimized and authorized Active Solutions for private clouds, virtual desktop infrastructures and business applications such as Microsoft Lync, Exchange and SharePoint 2010.
Active Systems offers all in one server, storage, networking and management technology combined into a converged infrastructure solution. This makes it possible to create solutions based on standard hardware modules and software solutions.
A core component of all Active Systems is the new Active System Manager, a user-friendly tool for the most common tasks in the field of infrastructure management. This tool provides a significant improvement in operating performance. The Active Systems consist of PowerEdge M1000e chassis and 12g blade servers, Dell Compellent or EqualLogic storage, including the new EqualLogic blade array, a new plug-and-play blade I/O module, the PowerEdge MI/O Aggregator, which is optimized for virtualization environments.
As a late comer in cloud computing, Dell sees lots of growth in desktop virtualization, similar to the growth seen by server and network virtualization in the past. That is the reason the company is investing lots of money on the rise of post-PC devices in the enterprise world.