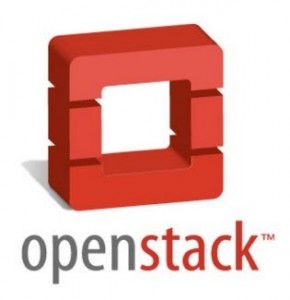 The OpenStack Marketplace has a new feather under its hood. The open source cloud markatplace opens hosted private cloud for users to evaluate different OpenStack deployment options that best meet their requirements.
The new Hosted Private Cloud category offers an open and transparent means to evaluate the full spectrum of OpenStack deployment options and includes Training, Consulting Services, Distributions & Appliances, Public Clouds and Drivers, which will help users easily find and compare products that best meet their business requirements. For this, OpenStack has partnered with Aptira, AURO, Blue Box, IBM, DataCentred, Metacloud, Mirantis, Morphlabs, Rackspace and UnitedStack.
The open source software provider for building public and private clouds pointed to a research note from Forrester Research that reported the top reported drivers for cloud adoption among enterprise hardware decision-makers using or planning to use hosted private cloud included lowering total cost of ownership (TCO), improved manageability of resources, on-demand capacity, and improved disaster recovery.
OpenStack says in the Software-Defined Economy, businesses face constant pressure to move faster and are focused on adding value through rapid app development. The new Marketplace category will help companies quickly identify which vendors are offering this new path to OpenStack-powered, fully managed infrastructure.
The company says the reasons for the growth in hosted private clouds are low barrier to entry with little to no upfront capital expenditure, deployment speeds that are comparable to public cloud provisioning, control over physical infrastructure location, isolated hardware, and policies to meet data sovereignty and security requirements, and minimal responsibility for operating the physical infrastructure and operational aspects such as cloud software upgrades, driver updates, scale out management, etc.
The hosted private clouds powered by OpenStack also combine the ease of use typically seen in traditional IaaS offerings, with the flexibility and control you get with a private cloud. The OpenStack tool set has the options to expand and manage hundreds of instances extremely easy.
Oracle is using the open source cloud framework to provide additional options and interoperability while enabling users to leverage the efficiency, performance, scalability and security of Oracle Linux and Oracle VM. OpenStack has been used widely in environments based upon Red Hat, SuSE, or Ubuntu distributions of Linux. OpenStack has also been working with Xen, KVM, and vSphere virtual machine software as well.
The Marketplace was launched in May to give users a means to evaluate OpenStack deployment options. At that time, HP announced Helion OpenStack and the plan to invest over $1 billion over two years in the development of its portfolio based on OpenStack initiative and hybrid platforms. As a Platinum member of OpenStack Foundation, and one of the founders and leaders of the OpenStack community and Cloud Foundry, HP has assumed a central role in the development of technologies specifically designed to meet the needs of large companies.