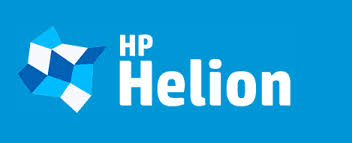 HP announced plans for the next two years to invest more than one billion in cloud technology. The money will be spent on the production of new cloud products and services, and technical developments in the field of cloud computing. The company thus will focus on supporting OpenStack initiative and hybrid platforms that combine traditional IT infrastructure cloud.
The group plans to invest over $ 1 billion over two years in the development of its portfolio, both in terms of level engineering services and infrastructure. With this more straightforward opening to OpenStack, HP plans to deploy 20 datacenters powered by OpenStack in the world over the next 18 months. The group currently operates more than 80 data centers in 27 countries to host its cloud services in particular.
An OpenStack distribution from HP
As a Platinum member of OpenStack Foundation, and one of the founders and leaders of the OpenStack community and Cloud Foundry, HP has assumed a central role in the development of technologies specifically designed to meet the needs of large companies and to offer on the world market Helion OpenStack technology solutions based on Cloud Foundry.
At the heart of the Helion solutions portfolio, HP has placed its own OpenStack distribution – Cloud OS. The group had already experienced the Open Source framework in the context of its offer public cloud and relied on this expertise to build cloud OS, a term which OpenStack HP has grafted for automation tools, security and management life cycle, to facilitate deployment infrastructure.
Helion includes HP cloud solutions and services that include – HP Helion OpenStack Community Edition, a line of business solutions where OpenStack is offered, tested and supported by HP; HP Helion Development Platform, a Platform-as-a-Service (PaaS) based on the Cloud Foundry open source platform, which provides IT departments and developers an open platform to build, deploy and manage applications quickly and easily; OpenStack Indentification Technology Program, which protects customers using the HP Helion OpenStack code from claims of intellectual property infringement; and OpenStack Professional Services, a new division consists of a team of consultants, engineers and technicians of HP cloud experts, which assists customers in planning the cloud implementation and other operational needs.
This distribution, the first based on IceHouse – latest version of OpenStack – will make available in a free version called Community to make PoCs, pilots or limited run workloads. A commercial version will be available at a later date. Helion OpenStack comes with a Linux OS that can be installed on all types of hardware. Eventually, the version will support bare-metal deployments.
The new cloud products and services from HP Helion complement the existing portfolio of hybrid cloud offerings from HP. This includes the recently revised cloud platform HP Cloud system, the HP Cloud Services Automation (CSA) for the management of hybrid IT environments, HP's Managed Virtual Private Cloud and a series of cloud consulting services.
With Helion OpenStack, HP is responding to not only on the demand of users for open source technologies for hybrid cloud environments, but also on competing offers provided by Red Hat, RackSpace and others. HP has made it clear that it is keen to establish itself as a new age cloud player, and break free from its image of a traditional IT vendor. With Helion, it is looking to redefine itself by keeping its cloud offerings at the forefront.
OpenStack currently seems to have the most momentum. The architecture is supported by heavyweights such as IBM, Cisco, VMware, Microsoft and others. Oracle promised to offer OpenStack-based cloud implementation is coming months. Cisco has also announced to invest one billion to build the world a network of larger Intercloud clouds.