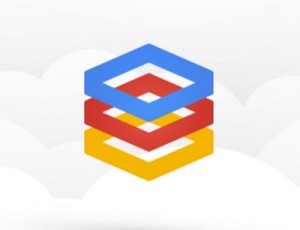 Large enterprises public cloud services like Amazon EC2, Microsoft Azure, Rackspace are more focused on providing infrastructure services to cloud computing high performance and flexibility, aimed at those sites and applications that have significant volumes of traffic. The latest to join the party is Google with Google Compute Engine.
After a year and a half preview mode, the Google Compute Engine service is now available for all. Google has confirmed Compute Engine is available 24 hours a day, every day of the week and will feature a monthly SLA of 99.95 percent for critical workloads. During the trial period the service, Compute Engine worked with two of the most popular Linux distributions such as Debian and Centos with kernel engine created by Google. With the final release, any Linux distribution program is supported by the load modules and specific kernels. Google has also reduced its prices and increased the number of services offered.
Google Cloud Platform offers developers the flexibility to build both managed and unmanaged services that run on Google's infrastructure applications. With the arrival of the new service, Google aims to provide a transparent software maintenance and innovation that combines data center with live migration technology to provide proactive maintenance. Thus, users will have frequent updates of the structures appear without downtime or reboots of computers.
Google said in a blog post that it is introducing transparent maintenance that combines software and data center innovations with live migration technology to perform proactive maintenance while your virtual machines keep running. In addition, Google is lowering the price of Persistent Disk by 60% per Gigabyte and the largest Persistent Disk volumes have up to 700% higher peak I/O capability.
Developers are also fulfilled one of the desire to have new instances with up to 16 cores, more memory and computational potential for customizable applications. Now developer can choose from three new instance types with limited preview with up to 16 cores and 104 gigabytes of RAM. Instant conversations to be carried out without affecting the operation of the virtual machines. In case of a problem, the virtual machine should start immediately. This feature is available in the American data centers already and will follow in Europe soon.
Google Cloud Platform has direct rivals for Azure, Amazon Web Services (AWS), Rackspace, GoDaddy. The decision means that Google is now consolidated its entry into the war of the cloud for control of corporate and government computer, a battle is already being waged by technology titans like Amazon, Microsoft and IBM. But given the experience in the development of Google's scalable solutions, services for developers and the largest park in the world of servers, Google Compute Engine may well compete with Amazon EC2.