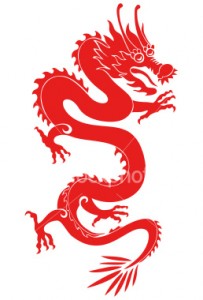 Regardless of whether it's accurate or unfair, China has always had a poor reputation in the West when it comes to protection of Intellectual Property, as the country is usually associated with knockoffs of patented designs and rampant piracy. To make matters worse, the Chinese government always seemed to have bigger fish to fry rather than to go after pirates and violators, but that may change soon as Chinese government officials recently agreed to take a stronger stance on piracy and to start cracking down on violators, as well as to start taking measures to ensure that state-owned organizations are only using legal software.
The commitments were made during recent talks with US government representatives this week, as part of the countries' Strategic and Economic Dialogue, which will help grow US exports and help create US jobs.
For their part, China has agreed to use software management systems that will promote the use of legal software by state-owned organizations, and their negotiators promised to take decisive action against Internet piracy and trade secret theft.
According to software trade group BSA, China's new stance on piracy is encouraging and their decision to commit to adopting internationally recognized best practices for software asset management will go a long way toward curbing software piracy in state-owned organizations, which in turn will send a powerful signal to the country's private sector.
China has also promised to open up some markets to US companies, which includes e-commerce, and discussed cooperative measures with regard to cyber security and intellectual property rights. While the US Chamber of Commerce trade group considered the progress "incremental," it is still welcomed and seen as a step towards the right path.
The discussions on cyber-enabled theft of intellectual property and cyber-oriented economic espionage has also went smoothly, but the USCC has admitted that actual proof of progress will only come once the two governments have managed to reach a consensus on whether such behavior is a punishable crime.