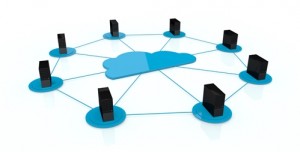 Half of mobile operators expect to deploy software defined networks or SDN, within two years to reduce operating costs, according to a study by Informa Telecoms and Media sponsored by Juniper Networks.
Mobile SDN is set to be one of the most transformative technologies implemented in the next few years. Cost savings and network flexibility are arguably the first benefits to be considered, but providing a platform for new service-revenue opportunities and network exposure can help operators' combat competition both within and outside the mobile value chain. Our survey findings suggest that all eyes are on the first deployments of SDN in the mobile network, which are expected during 2013 and 2014, which will provide valuable early lessons and experiences for the whole market, says the report.
The study resulted in the responses of 130 operators, and reveals that 93% of them are planning to adopt SDN technologies in their environments within five years and half of them will happen within the next year or two.
The adoption of SDN consideration will be given initially to make networks more scalable and flexible, in accordance with the demand for applications of data-intensive, such as video on mobile. The study suggests that in the long term, however, the emerging technology may enable the generation of new revenue opportunities and business models among mobile operators.
One example of the benefits is the ability to bring new mobile applications and services for the lucrative market in less time and at lower cost. The work of Informa identifies three distinct areas in the architecture of mobile operators where the SDN will be used: the separation between the control plans and data; virtualization of network components, and exhibition services via API.
These three areas address the challenges and problems that operators deal both in developed markets as in developing markets. In the opinion of the consultant SDN applied in mobile communications can help operators develop programmable networks more agile and capable of operating in a more dynamic – unlike legacy networks.
The mobile network has become the mobile Internet and an integral part of our daily lives, SDN is a major shift in the networking industry that can remove the challenges of scalability and agility and provide mobile operators an opportunity to deliver anytime-anywhere data services to customers. The emergence of SDN provides a tangible solution to practically and cost-effectively enable innovative new business models that deliver the mobile services users want and need.
The survey also revealed that it is expected that implementations of LTE and LTE-Advanced are drivers of SDN implementation in mobile networks. North America and Asia Pacific will lead the development of SDN in these technology deployments. According to IDC, the global volume of the enterprise networking market (which includes SDN) will reach $50 billion, with growth across all categories, by 2017.