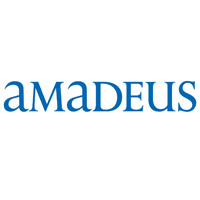 Big data has the potential to change the way companies design their services for the traveler. Amadeus, world's leading supplier of IT solutions that enable success in the travel and tourism industry, has given the results of a study, which reveals that the big data has the potential to transform the way travel companies offer their services to travelers.
The report "Big Data in the Travel Industry," provided with analysis by Tom Davenport, the analytics expert, author and college professor, noted that innovative ideas are flourishing, with a growing list of real-world examples of big data and advanced analytics in action.
New big data technologies are in fact allowing large companies to accumulate a high number of facts and evidence that can allow travel industry to improve decision-making, search for a better product innovation and build relationships with customers.
The report, however, warns that the travel industry is now facing a challenge in which companies have to make big data their priorities in order to fully maximize the benefits, providing a travel experience more responsive and intelligent. The desire for smarter travel experiences initiated the emergence of new technologies and strategies in the processing of large data sets and shows how big data can be tapped to travel to the needs and preferences of customers.
The main results of the study are based on extensive input from Chief Information Officers and Big Data experts from companies around the world, including Air France-KLM, Cathay Pacific, Euro Star, Facebook, Frontier Airlines, KAYAK, Marriott Hotels and Munich Airport.
Numerous innovations with big data are already in place in the travel industry. The study gives examples of how leading travel company use big data today.
KAYAK Flight price-forecasting model lets customers shows the likely changes in the flight price over a seven-day period. British Airways' Know Me program goes beyond the loyalty programs and provides mileage rewards based on personal preferences of customers. Sojern is developing a big data system where it will predict when people go, where they go, how many people are travelling, and preferred brands, travel times and class of service. Air France-KLM uses Hadoop for revenue management system at corporate level.
New technologies are the key to big data evolution. The use of new open source software to distribute the data processing on several standard servers, combined with new types of databases, including "columnar" and "vertical" approaches, as well as new emerging programming languages ​​such as Python, Pig and Hive, provide the potential to use large amounts of data.
The study finds that the travel industry needs to overcome major challenges in order to access the opportunities arising from big data. This includes – data fragmentation across multiple systems, coexistence of big data and traditional data processing structures, the acquisition of scientific knowledge big data, and data management.