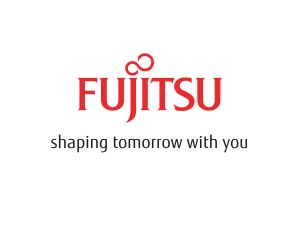 Fujitsu, the leading Information and Communication Technology (ICT) in Japan has recently launched its cloud products and called it "Fujitsu Cloud Initiative". On the other hand, Fujitsu New Zealand and Australia celebrate its 40th year; and the company looks at a bright future as CEO Mike Foster foresees IT as a thriving market. As Australian cloud users double in number over the recent years, Fujitsu hopes to provide mobility, cloud solution and even smartphone services.
"When you start looking at where we are moving as a company, our future is definitely in the cloud and definitely in mobility. It is also in the ability to deliver virtual end-user computing. Doing that in a safe and secure environment is something that will be a leader in," Foster said.
Fujitsu decided to position itself as the major local cloud infrastructure in Australia. This decision was made because the bulk of its customers are from government-based institutions.
"There will be a lot of organizations that want to have a company like Fujitsu to take them to the cloud. We have a lot of enterprise and government customers; the journey is a critical part of taking our customers forward. We're investing in consulting tools, practices, capabilities, and processes to be able to take them to [a cloud] infrastructure and into a new world in terms of applications delivery," Rod Vawdrey, Fujitsu corporate executive vice-president said.
Foster also added in a statement that he is proud to say that currently, they have a total of $170 million of investment in cloud and data storage alone, which is the major chunk of its US$2.5 billion Research and Development budget. They have a record of $1.2 billion revenue annually, which is generated from its 6500 users and are manned by its 5000 employees.
In the next 12 months, business plans for Fujitsu include the improvement of use of the net promoter score (NPS). The currently Citrix acquired Zenprise, on the other hand, will continue to provide the mobility services and mobile device management software for Fujitsu. The Fujitsu Managed Mobile software provides applications, devices, policies, and expense management services for Android, mobile devices, Windows, iOS and Blackberry. Other plans include the possibility of venturing in the smartphone arena as Fujitsu Japan entered a partnership with Orange of France.
"They have a geographic distribution of data centres in Australia that is much larger than the other tier one players. That strategy appears to be working. But for them to really differentiate themselves in mobility they need to work on developing a broader range of relationships with their customers," Phil Hassey of CapioIT consultancy said.