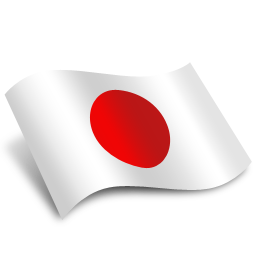 The state of cloud computing in Japan makes for an interesting read, due to the various oddities that are present within the country with regard to the technology. For instance, the country currently comes in at first place in the BSA Global Cloud Computing Scorecard, which is a remarkable achievement considering the fact that Japan has a track record for being a slow adopter of new, non-Japanese technology. And we all know that the Cloud was born in the Western IT landscape.
Slow Adopters of Western Technology
Japan's slow adoption of foreign technology is made apparent by majority of Japanese businesses' resistance against social media services such as Facebook, Mixi, Twitter, and others. Whereas other countries' businesses have already adopted the social medium as new venue for marketing, promotion, and even profit earning, Japanese companies are still cold to the idea of using social media as part of their day to day operations. However, the good news about this is that it's only a matter of time and they will eventually realize that they'd have to keep up or risk being overtaken by foreign businesses. This means there is a huge possibility that they will start adopting the new technology in the future, in which case a boom will happen in the industry.
The BSA Global Cloud Computing Scorecard
The BSA Global Cloud Computing Scorecard basically looks at a country's accumulated points based on several different aspects of cloud computing and then grades countries accordingly. The factors considered in the scoring consist of legislative readiness, management of intellectual property rights, anti cybercrime laws, interoperability, international harmonization of cloud computing rules, and infrastructure and statistical indicators.
Data Privacy Laws in Japan
When it comes to laws and regulations that concern collection and use of personal data, Japan is doing quite well due to the fact that they already have a law for protection of personal data, which has been in place since 2005. Their law is comprehensive, going so far as to create separate provisions for public and private sectors. They also apply differently based on size, with organizations that hold less than 5000 records receiving more leniency, but said special treatment do not in any way interfere with the basic provisions of data security.
Japan's laws regarding data protection are also compatible with the Privacy Principles of the EU data protection directives, primarily because Japanese laws were broadly based on EU directives and OECD guidelines. The only difference is that Japan provides exemptions to small datasets. Japanese data privacy laws were also designed in compliance with the APEC Privacy framework, with Japan being a full member of the APEC.
Individuals who run into problems regarding data privacy have legal remedies within reach. Article 13 of the Japanese Constitution has already laid down the groundwork, stating that all people shall be respected as individuals. Said part of the constitution has already been tested in different occasions and have proven to be effective even when upheld against the Japanese government.
While Japan doesn't have a single regulatory agency in charge of data privacy laws, every major government department has its own watchdog, with said agencies having the authority to ask for reports from the private sector as well as issue orders for corrective action.
Best of all, controllers of data are not legally obligated to register themselves with the government, giving them full authority to work independently and privately.
Infrastructure
Japan's IT infrastructure is one of, if not the best in the world. They have an exceptionally high penetration of broadband, with over 90% of Japanese homes in 2010 already having upload bandwidth that exceed 30 MBPS. Japan also has a high number of fiber to home connections, with the country already known to target 100% coverage of home to fiber in the future, which will result in more than 100 MBPS bandwidth per household. When Japan finally achieves said coverage, they will have the ability to support cloud computing applications that much of the developed world can only dream of.
A good example of how Cloud-friendly Japan can be is with the Japanese postal service, which recently migrated to the cloud. The country's postal network already has 244,000 post offices and is considered to be the largest data bank in Japan. Before 2007, the organization was already having problems as their networks are buckling under the pressure of more than six million insurance clients and 14 billion individual posted items.
A solution was needed fast, but shutting down the service, even temporarily is not an option so they privatized their postal service, and eventually decided to move to the cloud. They used a SaaS/PaaS combination in order to keep up with the steadily growing client base, which now number more than 100 million. All 24 thousand of their post offices were given connectivity and an iterative model of development, allowing for each to test services on their end and provide feedback in real time.
The end result is greatly reduced development time, and faster migration to the cloud. Billions of records were ported to the new service within the same year. This impressive feat is the result of the excellent infrastructure already in place in the Japan. With the Cloud, Japan was able to push the level of service delivery to heights that have never been reached by public offices anywhere in the world.
Social Media in Japan
As mentioned above, Japan can be relatively slow on the uptake when it comes to the adoption of foreign technology and developments. Nowhere is this more apparent than in one kind of cloud-based service: Social Media.
According to a recent survey conducted by Nikkei Computer, Japanese businesses in general have been lukewarm towards the use of social media in their operations, but far from being taken as a negative thing, it just means that there is ample opportunity present when it comes to the adoption of social media for business purposes. Due to Japan's foreign-friendly data privacy laws, foreign developers and marketers of social media applications will have equal chances of entering the Japanese market and staking their claim in the as yet fertile market share.
Cloud Computing's Role in Facilitating the Use of Social Media
A moderate amount of Japanese businesses have already begun to see the benefits of social media when it come to mining for useful data about products and services of interests. Once this growing trend starts to snowball – and it's a matter of when, not if – large amounts of data will be collected on a daily basis, consisting of specifications of products and services, price information, contact information and others.
All the collected data will be too much for the limited resources available to businesses – even the large, moneyed ones. Thus, there will be a need to migrate to the cloud, since cloud is the only technology capable of providing unlimited storage and computing power. Additionally, cloud technology will also protect all the data that is stored by the businesses, from both theft and loss due to hardware failure.
Additionally, as more and more businesses utilize social media for advertising and promotion, the volume of data will only increase exponentially, and companies both local and foreign will realize that they will have a lot to gain if they move their storage facility to the cloud, as marketing and promotion these days will need and generate a huge amount of data. Since Japanese businesses tend to act in a group, cloud technology will be well suited and the industry will benefit from faster standardization of services and collaboration between companies both foreign and local.
The huge demand for protection, data storage, and flexibility requires social media companies and developers of social media applications to both adopt cloud technology, in order to offer the right storage capacity, security, flexibility, and scalability to Japanese businesses that want to utilize social media and the cloud in their day to day operations. Since cloud technology is scalable, there is no risk of Japanese businesses suddenly withdrawing support, as they have the option of scaling down their cloud if the situation or budget warrants it.
Basically, the coming years sees the Japanese industry being more dependent on social media, and the only solution for the increased storage and computing requirements of social media-oriented industry is cloud technology, allowing social media companies and their customer base to grow both in size and profitability.
Cloud Computing and Its Effects on Advertising Methods
Like the rest of the world, businesses in Japan are already starting to veer away from traditional methods of advertising while gradually switching to cheaper and better digital methods. The Internet is the key catalyst to this paradigm shift.
In a report published by Dentsu in 2009, it is stated that the amount spent on advertising through conventional media has dwindled to 14.3%, while the increase in the spending on Internet advertising has seen a corresponding increase. The trend has seen an upswing since then, and now Japanese businesses all over the country are aggressively expanding their stakes on Internet advertising due to its advantage and cost efficiency.
While mobile advertising shows a faster growth rate than Internet advertising in Japan, there is hope that more and more people will turn to the Internet in the near feature based on statistics showing that many Japanese consumers are starting to depend more on Internet search engines for finding relevant information about goods and services that they are interested in.
The benefits of Internet advertising go beyond cost-efficiency, as it also offers broader coverage – reaching a wider range and larger number of people in a shorted period of time compared to other media. It has also been posited that search engine advertising performs better than banners and other forms of advertising on the Internet. Additionally, Internet advertising boasts of a higher production rate compared to conventional advertising, which means more ads can hit the market faster than ads in traditional medium.
The projection that more and more Japanese businesses will utilize Internet advertising in the near future brings with it a need for far larger data storage capacity, flexible access to digital content, and a smoother retrieval procedure. This is where cloud computing technology becomes important – as it is the only technology capable of providing the aforementioned needs in proper (even unlimited) amounts.
The need for cloud technology, by design, will only balloon when it starts. As more and more people access the Internet and as more people use the cloud for their data storage and transfer needs, more and more content and data will be generated. Not many businesses are prepared to handle such volume of data on their own, and thus, must turn to the cloud. Cloud technology will guarantee a continued business activity and will maintain a great culture of dependability and trust.
In Japanese business circles, building business trust is one of the most important aspects of the business, and the best approach for building trust is by providing infinite supply of goods and services that consumers will depend on. Cloud Computing is the only technology that can help businesses keep their promise of timely response and delivery once the demand starts to grow rapidly.
It's undeniable that Internet advertising will allow Japanese business owners to custom tailor their advertisements on a per-customer basis, which used to be impossible or at least extremely expensive using traditional media. This will allow businesses to target their customers better.
The most recent improvements in data protection/security was the proverbial straw that broke the camel's back and finally convinced businesses to adopt cloud computing. Additionally, the decrease in the cost of maintaining IT infrastructure and personnel has made cloud computing a must-try technology for businesses who want to maximize their profits while reducing costs.
Cloud computing certainly has the power to attract more customers due to the wider distribution capabilities, as well as its ability to help businesses retain their customers via the delivery of timely, efficient, and reliable goods and services. Oddly enough, the unbending loyalty of Japanese customers also play a large part in the decision of many service providers to try and establish businesses in Japan.
Cloud Policy Implications in Japan
Several Japanese policymakers have already shown a willingness to encourage the proper development and deployment of cloud computing, while ensuring that the rights of end users are not stepped upon.
Due to cloud computing's ability to represent various sectors, such as networking, hardware, applications, and platforms, no single policy can effectively cover all of the issues it could bring with regard to business models and technologies. Thus, Japan's policies related to data privacy and the cloud tend to be flexible and adaptable. However, there is a need for public-private alliances as well as industry-backed voluntary actions that will help design policies for specific concerns, along with practices that are driven by laws and contracts.
Privacy Concerns with the Cloud
The problem with cloud computing in Japan or any other country is that it is not a single sector, unlike healthcare or financial services, which means that it can't ask for privacy rules specific to its sector. In fact, cloud computing inherently benefits from interacting privacy tenures, as data can flow without restrictions among infrastructure dwelling in different jurisdictions.
In order for cloud computing to truly succeed, data must be allowed to travel freely across borders. The benefits for a smooth transfer of data from jurisdiction to jurisdiction is not exclusive to cloud technology, but will also extend to other industries that utilize the cloud for their operations.
Security Concerns Regarding the Cloud
Contrary to the bad rap cloud technology originally received regarding security, Cloud is actually encouraging better security through an environment that allows for the faster rollouts of security patches, and for the preservation of data through remote and redundant backups.
While it's true that public clouds provide more entry points for intrusions when compared to locally stored data, cloud service providers have access to the best software and hardware security as well as the finest security professionals money can buy, so that access to the data stored on their datacenters are kept secure and accessible only to the people who own them. Additionally, most cloud technology is open and standardized, and everyone benefits from improvements discovered or made by anybody.
Standardization
The Japanese government has an important role as a coordinator and assembler of open cloud standards and initiatives, and must inspire, encourage, spur, and eve energize the creation, but it must avoid dictating or creating its own standards. The best standards are always the ones created by the industry as they are better suited to pinpointing the technicalities and interoperability requirements. The standardization issue is a self-rectifying problem, anyway, as providers that try to lock in their users with limited options and unfair service level agreements will not acquire new customers or be able to maintain existing ones.
Issues Regarding Jurisdiction
By design, cloud technology is not hampered by geographical locations, and as such, are not affected by borders. However, this becomes an issue when data – which is subject to laws and jurisdictions – travels across borders. It then becomes a question on whether the laws applicable to the customer's country or the laws applicable to the country the server is located in will be used.
These conflicts are usually addressed by the contracts between the customers and providers. In Japan, these SLAs are honored and will be used during legal issues arising from cloud usage.
Conclusions
Cloud computing continues to prove itself as the fastest growing sector of the ICT industry, rendering immediate economical yields as well as better means of managing corporate infrastructures. What's even better is the fact that the cloud computing market is still in its infancy, continuing to evolve and mature as it finds new ways to satisify the needs of customers, offering solutions that will continue to improve in sophistication.
Even though Japan has only recently embraced cloud technology, their local telecom companies (such as NTT, Fujitsu, and NEC) are already aggressively building cloud computing infrastructures in order to cater to the rapidly increasing demands of the domestic market, as well as in the hopes of expanding globally with their offerings.
On the SME side, the availability of cloud services can only lead to improvements both in a more streamlined workforce, and the reduction of unnecessary costs. It also allows them to expand further, as they are no longer limited on the backend due to the cloud's reduction of hardware costs and the need for extra space to house large server farms. However, a lot of Japanese SMEs are still testing the waters and considering the pros and cons of migration to the cloud, which is understandable since cloud computing is a very disruptive technology and shouldn't be adopted without at least conducting a feasibility study.
In the end, the main obstacles that need to be overcome are security issues, no just for fortifying the underlying IT infrastructure on the provider's side, but also in the ensuring of service availability. The future seems bright, though, as many companies have shown a shift towards adoption, with some of them already moving critical segments of their business into the cloud.
As mentioned above, Cloud Computing Technology is still in its infancy, and still has a lot to offer as it matures and evolves further. This is a good thing even for early adopters, as they will be able to adopt new and better services provided by the cloud due to the flexibility and scalability built into the technology. At the end of the day, the success of the cloud – and its users, be they individual customers or large businesses – hinges on people, organizations, and the Japanese government all encouraging and pushing for the adoption of the technology, as well as the creation of frameworks that will regulate its mechanisms. All of the parties involved need to be more committed, proactive, and slightly more aggressive.