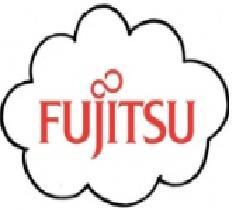 Fujitsu currently launched its ValueCENTER(TM) gift card cloud management technology. The release of this ValueCENTER card will provide cloud solutions to gift cards and other stored value cards, plus this software will seamlessly integrate with on-premise and hosted enterprise systems through Fujitsu Hybrid Cloud Services for Windows Azure. This move will benefit consumers for it will cut both hardware and software costs for them. It will also leverage other global cloud services like data storage and cloud security.
Fujitsu Vice President of Retail Operations, Marc Janssens said, "Our customers have been asking for ValueCENTER software in a subscription model, and we are happy to satisfy this request in a way that makes migration easy and painless. Because the Fujitsu Retail Suite runs on the Microsoft software platform with Microsoft .NET, putting components into Windows Azure was a natural way to make that happen. ValueCENTER software in the cloud is the fastest and most cost-effective solution for any retailer that needs to implement or enhance a gift card management solution to quickly respond to business or competitive conditions."
The Fujitsu ValueCENTER gift card provides retailers easy access and interface for issuance and acceptance of other cards, flexibility and control over gift card rules and customer service and marketing policies. And the best part, ValueCENTER requires no application transaction fees for the Fujitsu Hybrid Cloud Services.  ValueCENTER card will provide and integrate services like cloud-based front-end solutions to POS (point of sale) systems, plus real-time report and analytics features and Web-based applications to CRM. All these possible while data security and privacy are guaranteed in place.
Fujitsu ValueCENTER application can be used through a flexible subscription-as-a-service model that allows customers to decide usage according to sales and marketing periods.
Vice President of Enterprise Partners at Microsoft, Mark Hill said, "We are very excited about this new cloud offering from Fujitsu, as it demonstrates the value-added services that our cloud partnership can deliver to enterprise customers. The deployment of the Fujitsu ValueCENTER solution through a hybrid cloud model based on our Windows Azure platform and the Fujitsu global cloud platform shows how we can jointly deliver business value while addressing requirements for on-premise integration and conforming to our client's specific security requirements."
Technology adept people who are already waiting for the Fujitsu ValueCENTER Stored Value Card Management solution, it is expected to be out in Spring 2012.