Online retail giant Amazon Inc. has experienced a major outage of its Web-hosting and cloud-computing platform. La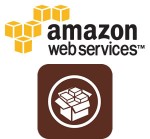 rge websites such as Foursquare and Reddit became unavailable due to the disruption of Amazon Web Services.
Amazon issued an apology in response to the situation. As compensation, the company offered a 10-day service credit to subscribers of its service.
Companies' opting for remote storage of online data is ever increasing. For these companies, turning to cloud computing services is fast, convenient and cheap. But it is not bulletproof.
This outage highlight of the risks associated with renting a virtual storage. Fred Menge of Magnir, a Tulsa information management firm, said that there are risks associated with cloud computing and that outages and breaches can cut off access to remote material without warning.
However, the event did not illustrate the need to take caution. He noted that these outages and the failure on the size of Amazon's shutdown are uncommon.
Most industry experts see cloud as the future of computing and the Amazon outage is unlikely to change that. Tulsa-area tech workers believe that cloud services are still viable for businesses.  This outage serves as a "wake-up call" for cloud computing. It brings a lesson to other firms that are embracing the technology.
Seattle-based Amazon said that the outage is set off by human error. The automated recovery went out of control and many computers got stuck in recovery mode.
As what Andrew Watts of SpringPoint Technologies said, "It all depends on the provider." He added that the level of security can be different between cloud providers since they might have different technologies and business practices.
According to Brad Thomas of Perimeter Technology, different cloud providers offer different levels of services, however on the whole they're prepared to deal with problems quickly.
He said. "The technology vendors out there are building systems that, just to meet regulations, have a hefty emphasis on security and resiliency."
Watts suggested companies to ensure that backup copies of their data are in a different location.
Despite the outage, an increasing number of Oklahoma companies are turning to remote services and it does not put any dent in the demand for cloud computing.
"Technology has become so ingrained in the business world, it's become so much more efficient and cost-effective to outsource the more complex components of your technology," Thomas added.