Telecommunications providers and cable companies have entere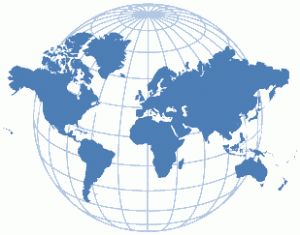 d the burgeoning enterprise cloud computing market in the battle for enterprise customers. They could play a lucrative role by combining their natural advantages as network operators with technological innovation.
CenturyLink, the nation's third-largest telecommunications company, announced that it will acquire Savvis, a data center services business with big established enterprise customers, in a deal valued at $2.5 billion. Under the deal, Savvis shareholders will get $40 per share, 11 percent above the stock's closing price. CenturyLink will also assume $700 million of Savvis debt.
Savvis belong to the raging hot sector of companies that helps companies dive into "cloud computing," the term for using the Internet to process, manage and store data on remote network servers.
In the past months, hosting companies have been acquired at a rapid clip. In January, Verizon Communications announces plan to buy Terremark, a provider of data storage services for $1.4 billion. Time Warner Cable, the nation's second-largest cable company, acquired Navisite, another business hosting service, for $230 million.
CenturyLink has pushed aggressively to expand its business. Its $10.6 billion deal purchase of Qwest Communications officially closed earlier this month.
"Today, businesses are shifting the way they manage their information technology services and infrastructure, and this transaction helps us meet these needs by offering Savvis's leading products and services coupled with CenturyLink's network," CenturyLink's chief executive, Glen F. Post III, said in a statement.
Data storage players like Hewlett-Packard, EMC and Dell have all signed multibillion dollar deals.
"There's still going to be a lot of deals," said Jonathan Schildkraut, an analyst with Evercore Partners. "We are very early in the growth of these businesses."
Companies are making these acquisitions to find new growth engines as their traditional business segments slow.  According to Mr. Schildkraut of Evercore, "there is a major secular change, when you sell to medium and large enterprises, you're not selling products, you're selling solutions,"
As the pressure to consolidate grows, analysts say that this year, more deals are likely to happen.