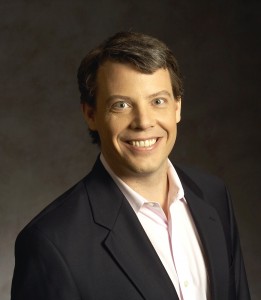 Lew Moorman of Rackspace has announced in a blog post Tuesday night that he is stepping down as president of the company. He, however, announced that he still intends to hold a board of director position for the company's hosting and cloud computing services, which he has been an important contributor since 2000.
Moorman has been with the company for 13 years and was one of the key persons in the development of OpenStack. The vacated position will be filled up by Rackspace current CEO, Lanham Napier.
Rackspace has positioned itself among the important open source Internet community over the last several years. It has successfully run its cloud offerings using OpenStack code where the company itself is a key contributor.
It is expected that with Napier's leadership, Rackspace will continue its partnership and support for OpenStack; although there may be some priority changes along the way. It is not a secret in the OpenStack community that Moorman's stand on the compatibility issue with Amazon is totally that of being a separate entity. However, the rumors and discussions about the acquisition of Rackspace have been giving this issue another light. This was further heated up as IBM bought SoftLayer, an IaaS company.
Moorman has kept himself discreet about the disputes facing Rackspace, saying that family and health issues were the primary reasons why he stepped down as president. Moorman is among the three executives that announced leaving their current executive posts within the week. Kevin Johnson, CEO of Juniper Networks announced his retirement earlier this week, while Andrew Miller, President and CEO of Polycon was forced to step down after a financial report scandal was leaked from the company.
Although Moorman has emphasized family issues as the reason for his decision, the cloud community is also aware of the dark clouds surrounding RackSpace at the moment. Among the challenges it faced in the last year was the 45% drop in its stock proceeds. This is despite the promising future for cloud computing that is speculated to be at about $40 billion to $70 billion revenue by 2016.
Another reason for the dark cloud build up is the growing competition not to mention the existing giants in the likes of Amazon and Microsoft, and the minor yet emerging companies' Oracle, VMWare and Google. The slow growth from last year was also associated with the low sales from RackSpace's enterprise cloud customers, plus, the pricing competition has kept pockets bleeding.