Sophos, a security software company, posted a warning on its blog page (Naked Security) about a Facebook Valentine's Day scam.
Some scams currently circulating on Facebook read: "There is only one happiness in life, to love and be loved. Happy Valentines!"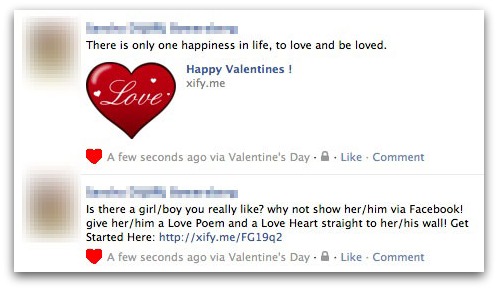 "My Valentine this 2011 is going to be [name] 🙂 See your now!."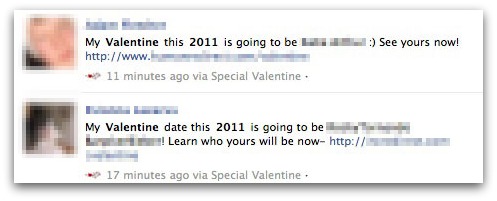 Another one promises to help users write Valentine's Day poetry. "Is there a girl/boy you really like? why not show her/him via Facebook! give her/him a Love Poem and a Love Heart straight to her/his wall! Ger Started Here".
The advertised links take users to pages that promote fake apps. Once installed, these post spam messages on their walls in order to propagate the scams.
For more information on the Valentine's Day Facebook scam and other Facebook scams visit Naked Security.