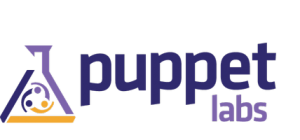 By Teyo Tyree, Puppet Labs
Enterprises look to adopt cloud operations practices more broadly. It is not just about IaaS and PaaS offerings.  The cloud effect is a continuation of the homogenization of infrastructure that started with virtualization. Homogenization has lowered operational costs and sped up new product delivery. Companies will begin to adopt leaner, more automated operational paradigms to match the on-demand quality of cloud infrastructure. Cloud migrations and greenfield projects will drive accelerated operational transformation. Goodbye ITIL and hello DevOps.
As companies evaluate internal and external cloud solutions, portability becomes a major concern. Can customers efficiently move production workloads from their data center to the cloud and from their private IaaS to their own physical infrastructure? As with virtualization, DEV and QA environments are the first workloads to be migrated to cloud infrastructure. Unlike virtualization, even basic IaaS solutions provide network topographies, storage, firewalls and content routing. Moving workloads means migration of far more than just the compute needs. Hey, the cool kids are already writing code on their laptops, testing in the cloud and deploying wherever.
Everything as a Service
Public IaaS providers add more service offerings and continue to blur the line between PaaS and IaaS. Databases, load-balancers, application servers, monitoring and security services continue to become more integrated into platforms.
PaaS will continue to grow and diversify. The power and flexibility of the PaaS solutions will continue to increase but they will not begin to substantially disrupt traditional application development and deployment paradigms. The PaaS disruption is coming, but it is going to significant time for the market to form. As PaaS offerings continue to provide more robust development environments, companies will consider moving greenfield projects to PaaS offerings. PaaS is still the domain of less risk averse projects within established companies or startups looking to lower costs and time to market.
Public Clouds Differentiate, Private Clouds Race to Keep Up
New public cloud offerings from Google, HP, AT&T and a host of other small names should ignite a much more competitive environment. Vendors will look to differentiate themselves from AWS on features and tighten customer lock-in. Users looking for raw compute power at scale will shop for price and performance. Lower cost per performance should accelerate migration of larger workloads to the public cloud. The days of a la carte supercomputing are already here. Expect prices to come down and performance to go up.
Just like Linux distributions in the early days, private cloud platforms with continue to multiply. The various solutions will converge in terms of functionality but there will be no API to rule them all. OpenStack, for example, now has support for the Google Compute, OpenStack, and Amazon APIs. Conversely, Eucalyptus offers support for the AWS APIs. There will be no clear winner in 2013. Private cloud offerings will race to keep feature parity with public clouds in an attempt to promise hybrid solutions.
Teyo Tyree is a co-founder and the VP of Business Development at Puppet Labs. Prior to Puppet Labs, Teyo was the Director of IT for 20/20 research and a professional system administrator over the past 12 years.