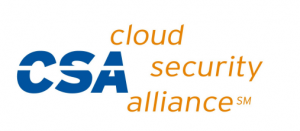 Cloud Security Alliance Congresses and Summits continue to be premier gathering for IT experts and executives for industry-specific case studies that will help attendees learn and leverage best practices used by their peers in moving to a secure cloud.
RSA, The Security Division of EMC, last week released a report of the Security for Business Innovation Council (SBIC) and found that enterprise adoption of big data, mobile, social media and cloud computing introduces significant gaps in security programs. The emphasis of the conference on cloud computing security indicates the importance of this area for mainstream adoptions of cloud computing by organizations.
At the RSA Conference, the Cloud Security Alliance (CSA) will be held a one-day CSA summit 2013 which served as the venue for the global introduction of several research projects, including privacy, the open certification framework, Big Data, and top threats and a powerful keynote on "National Security and the Cloud" from Mark Weatherford, Deputy Under Secretary for Cyber security, Department of Homeland Security.
Urgent need drives innovation, and cloud security is going to be a crucial area of both great demand and huge advancement over the next decade. The summit will be the liveliest and most forward-thinking discussion on cloud security bringing together innovators with end-users, investors, and thought leaders in the space at this unique event.
"As cloud security has become a prevalent topic in nearly every industry, we are expanding our research focus, especially as it relates to national security," said Jim Reavis, executive director of the CSA. "As such, we are honored to have Mr. Weatherford further outline DHS's vision for the role of cloud computing in national security. In addition, this year's summit will place particular emphasis on emerging pain points to cloud security and adoption and evolving standards to ensure cloud security."
In addition to the presentations, a number of other research items, guidelines and initiatives including the CSA Mobile Top Threats research will be presented on the security issues related to game-changing mobile technologies. Another panel discussion on "Managing Enterprise Global Security in an era of Hybrid Cloud and Smart Mobile" will be held to discuss key risks of the global enterprise, managing complex international legal issues, achieving compliance and developing security architectures that support agile enterprise needs.