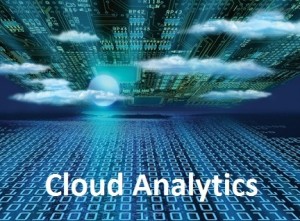 Cloud computing continues to evolve as fast as the different seasons experienced nowadays. But the challenging issue all businesses are facing is the skills gap between cloud projects and the technology requirements needed in accomplishing the task. The lack of appropriate skills creates an imbalance for enterprises that in the end can lose revenue for businesses.
The cloud platform changes the organizational setup, collaboration efforts, customer services, product deliveries and many other broad areas of the business. Top management and decision makers, however, fail to see the need to invest in people's skills and competencies. This is the recent report from NTT Com Security Communication.
"When it comes to the classic combination of 'people, process and technology' for a successful IT infrastructure, many businesses are putting the 'technology' and 'process' in place, but are struggling with the 'people' side of the equation," Garry Sidaway,  NTT Com Security global director of security strategy stated.
Most businesses now would agree that the advantages of the cloud infrastructure outweigh the disadvantages, but some are still unaware that it entails more readiness for the business and all the stakeholders. Some of the areas that need to be focused on include cost savings, efficient customer services, greater business flexibility and agility and appropriate skills manpower.
NTT Com Security revealed that among the participants of the study, only 12% ranked skills as their top most priority in terms of new service or product deployment. Statistics also showed that 30% of enterprises opted for data center deployment for new cloud applications rather than hiring additional in-house IT staff. But for those companies that see in-house skills as non-critical to the business, only 45% opted to migrate to the cloud.
The more bothersome questions, however, include whether the enterprises compromise the business with these alternatives or are they simply not knowledgeable of the skills required for the job? Moreover, security is another issue for all stakeholders as it jeopardizes data protection. Some enterprises move to the cloud due to the pressures of common trends and practices and not nearly as the actual need of the business.
Another report made by IDC Studies stated that about 1.7 million cloud related jobs in 2012 could not be filled in due to the lack of skills and competencies from applicants. This problem according to the firm will continue to grow by as much as 26% every year until the end of 2015 if the skills gap could not be addressed.
"There is still a level of uncertainty and misunderstanding about what cloud is and what it can deliver for the business – and security is one of the biggest barriers to adoption," Sidaway stated.
Businesses must realize that data protection and risk management cannot be separated, and must be part of the key elements of a cloud services platform. These areas must be addressed as early as the development and planning stage for any business to succeed in the cloud era.