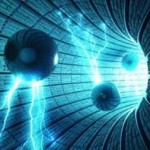 Research firm Forrester Research released "The Forrester Wave: Enterprise Data Virtualization, Q1 2015" report to look at the data virtualization vendors and how they have improved their security, scalability, big data, data discovery, data quality, and cloud capabilities.
The research company describes enterprise data virtualization as, "The integration of any data [...]
Continue Reading

→

Moving data to the cloud can break through barriers in time and place, allowing workers to get to information faster and more easily than ever. But the right approach is critical. To get the best returns on your cloud investments, your enterprise must effectively manage data, as well as integrate it with [...]
Continue Reading

→

Why Cloud Master Data Management is Now Essential to Maximizing the Value of All Your Data
Remember what first sparked business' collective imagination about cloud computing? Its potent combination of ubiquitous access, utility pricing and hands-off application maintenance was something entirely new to companies reliant on on-premise applications. From a [...]
Continue Reading

→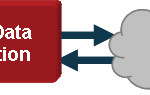 Cloud as a powerful platform has interested everybody by now, moreover some of the organizations have jumped a lot farther and are now providing end to end solutions based on cloud platform itself. Look at the types of salesforce.com, who provide a complete CRM package, all over the cloud.
With such services [...]
Continue Reading

→
Download Free Whitepapers