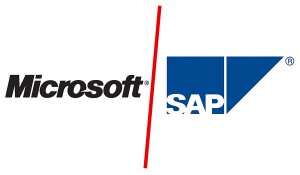 Expanding their long-term partnership, SAP and Microsoft announced their plans to improve integration between SAP software and Microsoft virtualization and cloud computing technologies, for their mutual customer base.
The announcement was made at SAPPHIRE® NOW, held in Orlando, Florida, May 15-18, 2011 where Microsoft was also named SAP Global Technology Partner of the Year.
The parties' plan focuses on two key areas: first, to help .NET Framework developers to build applications connecting to SAP more easily; and second, to help customers harness the power of the cloud.
With this integration, developers can expect more support and integration between the development worlds of SAP and Microsoft. They intend to make business processes from SAP software more easily consumed and extended by .NET developers, simplifying the overall application development process. This will help redefine the SAP/Microsoft developer landscape with shorter development cycles, lower costs and openness into core applications.
Microsoft and SAP are also planning to provide integration between upcoming landscape management software from SAP, Microsoft System Center and Microsoft Windows Server Hyper-V technology, bringing greater agility for cloud management and deployments.
With SAP and Microsoft's connected offerings, customers will be able to easily scale their deployments in their own data centers or through private clouds. It's an integration that enhances flexibility, scalability and management in the cloud.
In the future, SAP and Microsoft plan to continue their collaboration to support deployment of SAP applications for hybrid computing scenarios on the Windows Azure Platform. This will enable companies to embrace cloud computing on their terms.