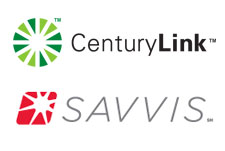 CenturyLink announced on Friday that it has closed the deal to buy the cloud computing company Savvis for $2.5 billion and prepaid about $546 million of Savvis' credit facility debt. We have reported about this deal earlier.
CenturyLink expects the combination with Savvis will improve its revenue and will realize approximately $70 million in "operating cost and capital expenditure synergies."
CenturyLink President and Chief Executive Glen Post III said "The transaction helps us meet the accelerating demand for cloud-based services through a robust hosting presence, including 48 data centers in North America, Europe and Asia".
The St. Louis-based integrated hosting business will be lead by Savvis' chairman and CEO, James Ousley, and will operate under the Savvis brand in the near future.
Savvis claims to have nearly 2,500 clients, including more than 30 of the top 100 companies in the Fortune 500. The company operates 31 data centers worldwide and reported revenue of $933 million in 2010.
CenturyLink announced its plan to buy Savvis in April after it completed a $12 billion acquisition of Qwest Communications and became the third largest telecom company in the United States.