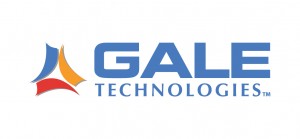 Gale Technologies, along with NetApp, demonstrated at Cisco Live 2011 the service tiering capabilities of GaleForce Turnkey Cloud solution which allows IT architects to design and publish infrastructure offerings as easy-to-use services. Organizations use GaleForce Turnkey Cloud solution to convert their existing compute, network, and storage infrastructure into a private or hybrid cloud environment, dramatically accelerating IT service delivery in just two weeks. View the Cisco Live demonstration.
Gale Technologies is a leading provider of infrastructure automation software solutions that power IT-as-a-Service for labs, enterprises, and service providers.
Gale also announced availability of three new resource adapters for the GaleForce automation software:
NetApp OnCommand open management storage APIs
Cisco UCS servers
Cisco Nexus 5000 series switches.
Akhil Sahai, vice president of product management at Gale Technologies said "Providing service tiering capabilities expands yet simplifies the control users have when building, deploying, and managing real-world clouds.  We are working to remove the complexities that have plagued cloud computing and strive to offer simple solutions to completely transform existing environments into real cloud deployments. The GaleForce Turnkey Cloud has continued to gain tremendous acceptance from enterprise and service providers. With the help of our partners NetApp and Cisco, Gale is working to further provide users with integrated tools that accelerate cloud implementations."
About Gale Technologies
With over 100 live deployments powered by its products, Gale Technologies is a trusted provider of advanced software solutions that automate and orchestrate IT resources – allowing organizations to accelerate and streamline the delivery of infrastructure as a service and cloud computing environments. As a pioneer of innovative solutions for end-to-end resource provisioning, scheduling, and automation across networking, server, storage, and virtualization technologies, Gale allows thousands of users to schedule and execute workloads on a shared, heterogeneous, dynamic environment with unprecedented flexibility. Gale's customers report CAPEX and OPEX savings of hundreds of thousands of dollars per site from converting legacy silos of IT environments into fully automated and shared dynamic environments that can be securely accessed 24/7 from anywhere in the world. Headquartered in Santa Clara, California, Gale serves a global customer base with offices in North America and Asia. For more information, visit www.galetechnologies.com.