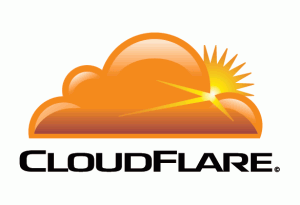 By Fairlane Raymundo
CloudFlare has been around for more than two years and the adaptation rate is impressive. They claim that more than 450 million users pass through CloudFlare and they want to continue growing. Essentially, their vision is to clean up the web. They want to get rid of spams and make the web faster.
What is a CDN?
Skip this if you know what it is.
CDN is actually a caching service. It is a network of servers that stores web pages. When a visitor accesses one of your web pages, the CDN directs the request to a server that's nearest to the location of the visitor.
That's the short of it.
Now, I already have a CDN and I'm pretty happy with it. My decision to give CloudFare a try is motivated by nothing else but my job. I needed to give a review of CloudFare. I decided to do the logical thins and browse through their site. They have a 5-minute video. I decided to watch it.
However, I still have to review this service so I decided to do the next logical thing. I installed it without a clue what it will do to my site.
Installation
As I watch CloudFlare install itself, I understood something I probably should have gotten in the 5-minute video. The Unique Selling Proposition of CloudFlare – they protect your site during network transaction, not on your web application. They serve as a substitute to your DNS server.
The setup process is easy and fast. There's a form you need to fill up. Then you direct CloudFlare to all your DNS info and choose the ones you want CloudFlare to protect and optimize.
The CloudFlare Performance
After installation, I refreshed everything and run my site. It's all good but there were still some questions. I am not sure how CloudFlare will actually perform. I tested my site and there are some stuff I realized:
It does not cache the whole site, certainly not the HTML part. It caches CSS, java, and images
It can protect the email addresses that's on the admin page of your site
I can actually see the bandwidth I am saving
Up to 200 of your pages may be pre-loaded
It has an IP geolocation in the HTTP headers
I augments google analytics as it can detect when there is something wrong with the tracking
Community Voice
CloudFlare relies on community-driven experiments and inputs to identify and fix bugs, problems, and test any changes. Usually, companies will never share their security secrets. It's a very sheltered topic . CloudFlare build a community that exchanges information about web traffic. The more people get in the community, the more they learn about web traffic. This results to better solutions and better innovation.
CloudFlare has a dedicated community who use their service for free. In exchange, they share what they know. The result is an updated knowledge on web traffic and relevant solution.
What's Wrong With It?
Just like other CDNs, it's recommended for static sites. If your site has some form of financial transaction, I don't' recommend using CloudFlare or any other CDN for that matter.
The site also boasts of using 60 percent less bandwidth, greater security, twice faster loading time, an d65 percent fewer requests. What the site does not do is explain how they do it.
Recommendation
It's hard to recommend or not recommend CloudFlare. I honestly didn't see any changes in the way my site is performing. It is just as fast as before and I didn't have any problems before either. My site is just as good before CloudFlare as it is after CloudFlare.
The easy installation procedure makes it ideal for first-time CDN users but if you are already using one and are happy with it, CloudFlare isn't giving any reason to switch just yet.