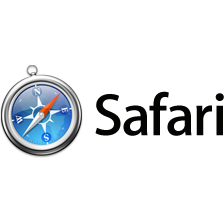 According to Net Applications, Safari cornered at least 61% of the mobile browser market last month. It grew by as much as 6% from its February figures. The web traffic monitoring site also says that Safari has a clear lead among its competitors with Android being a far second at almost 22%. Android captured about 23% of the mobile browser traffic in February.
Other mobile browsers like Microsoft Internet Explorer, Chrome, and Opera Mini had its market share at below 10% while Symbian and Blackberry had less than 1% mobile browser market share. Net Applications counts mobile browser traffic from tablets and smartphones with data coming from at least 40,000 websites and 160 million visits.
For desktop web browsers, Internet Explorer 10 is still the top choice with at least 55% of web traffic while Firefox grabbed the second spot with 20%. Lastly, Chrome captured 16% of web browser traffic from desktops.