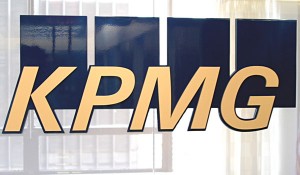 More and more companies use cloud computing and put their information on remote computers, for example Google, Salesforce, Amazon and Microsoft. Organizations are experiencing the benefits of cloud computing such as greater flexibility, lower costs and improved scalability of IT resources.
Now as per new survey from KPMG International, cloud revenues to skyrocket over next two years as companies have started migrating apps to cloud. Technology companies can expect revenue from cloud services such as business and data analytics, content management, customer care, and operations and manufacturing to double in the next two years.
The report expects the shift to occur despite users' ongoing concerns over external storage of business data, the sharing of IT resources with other customers, dependence on the public Internet and the integration with internal security.
Of the surveyed companies, six out of 10 providers say cost reduction is the main criteria for business to move to cloud, yet four out of 10 providers stated proving cost savings is their biggest challenge and only 39 percent of providers believe fear showing evidence of cost savings is the biggest barrier to cloud adoption.
The top three cloud challenges as per the report are showing stronger evidence of cost savings (38 percent), devising usage-driven pricing (31 percent), and helping clients develop realistic business cases for switching to cloud (27 percent).
While providers are seeing the challenges of a maturing, yet still relatively young, market, we're at a pivotal point in the evolution of the cloud ecosystem as users become more comfortable with a variety of cloud applications. Leading cloud providers know they must evolve to provide a new level of scale, capacity and capability, says the report.
KPMG points out that many companies discover a discrepancy between the expected and finally realized cost savings by migrating to the cloud. Loss of control over the data is also a very important obstacle for businesses to accommodate cloud. More than half of the providers said that their sales teams have re-course to steer them effectively in order to put business in cloud services, while more than half reported that increasing need for more tightly defined parameters on service level agreements is another challenge.
Software-as-a-service applications (SaaS) is the most active cloud services for cloud providers and it is expected that to continue over the next two years. Platform-as-a-service (PaaS) and infrastructure-as-a-service (IaaS) activities are also likely to increase over the same period.
The report further says that the anticipated migration of core systems and critical infrastructure to cloud in the next two years will be complex undertakings; users will be requiring if not demanding strategic direction and guidance from providers across a broad range of areas. The lines are blurring across the various types of cloud services; users need and want to understand cloud's value and immense power much better than they do.