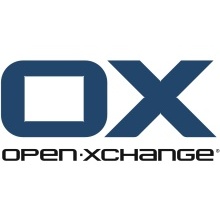 Open-Xchange has been in the market for more than 10 years, since it began its operations in 2005. The company was one of the pioneers of SaaS (software-as-a-service) that provided innovative, open-source and cost effective means of business management and cloud solutions. Since then, email handling and other web-based communication, document management and collaboration, contact's listing and calendar posting and many other office productivity applications were never the same for businesses.
Open-Xchange has helped revolutionize business transactions and integrate them with social networks, mobile access and media advertisements. This was made possible via the company's groupware cloud application and email database.
Today, Open-Xchange will create another milestone as they receive fresh funding of $20 million from United Internet, Hermann-Josef Lamberti and other shareholders. Simultaneous with the funding will be the addition of 2 new important people in the company's supervisory board: Dr. Oliver Mauss, United Internet subsidiary United Internet Venture's CEO and Lamberti himself.
This is considered a huge milestone because the last time Open-Xchange received funding was way back in 2008. The new funding will be used to focus on improving its cloud office systems, which according to Gartner is expected to have 695 million users by 2022.
"Open-Xchange has the potential to disrupt the cloud market in the coming years. Its technology will change how businesses and private users will buy and consume cloud services. Open-Xchange is uniquely positioned in this market, enabling telco's, web hosters, mobile and cable operators alike to successfully compete with over-the-top giants like Apple, Amazon, Facebook, Google and Microsoft," Lamberti said.
Open-Xchange users have ballooned by 50% over the last 3 years, and now counts to 80 million people. This accounts for the telco companies and ISPs and hosting providers.
"Open-Xchange´s vision of becoming the web desktop for cloud services makes this one of the most exciting software investment opportunities," Dr. Mauss said.
The $20 million funding will also be used to expand the existing research and development team, which is currently manned by only 15 people. The additional capital is also expected to speed up the progress of Open-Xchange's Web-based cloud products.
The rollout began in March when Open-Xchange released its new OX Text, a browser-based word processor, and OX Documents, a browser-powered office productivity suite. Both applications can run seamlessly with OpenOffice.org, LibreOffice .odt and Microsoft Word .docx files. The spreadsheet app will soon follow by the end of 2013 and the presentation program in early 2014.
Rafael Laguna, CEO of Open-Xchange said the objective of the new releases is to allow users to use the application without breaking the current file. They will be allowed to edit a Word or Excel file in the cloud platform and to use Open-Xchange without the need to convert the file.
"We are not converting the document. We do not expect anyone to exclusively use our office suite for their work. What the service provider needs is good software with a lot of functions," Laguna said.
Laguna added that files can also be edited using smartphones. Open-Xchange wants to give users a hassle-free cloud experience, where they only need to click "edit" from the OX text module, edit from the email and then hit reply. There will be no need to download, save, edit, re-upload and send duplicated files.
Lastly, a chunk of the investment money will go to marketing efforts as Open-Xchange hopes to diverse in their market and customer base.