Optimizing the Storage Infrastructure for the Private Cloud and Beyond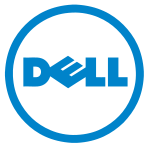 The Gartner Executive Programs (EXP) survey shows that CIOs' top two technology priorities are implementing virtualization and cloud computing technologies to reduce capital expenditures (CAPEX) and operating expenditures (OPEX) and increase agility and flexibility. Two-thirds of organizations have virtualized 50% or less of their infrastructure, and 29% say the primary roadblock is the lack of in-house installation and management skills. As organizations migrate Tier-1 applications to virtual environments, it becomes essential to implement a storage platform that tightly integrates with virtual servers to deliver crucial new capabilities needed by the business along with the performance, scalability and reliability needed to support virtualization of mission-critical applications.
Dell and VMware have teamed up to integrate the infrastructure needed to implement private cloud computing. Together they have collaboratively developed a broad array of capabilities that administrators can utilize to protect data, streamline management and control costs. Check out this brief white paper to learn more.
Download Free Whitepapers