IBM Announces Dynamic Cloud Security Portfolio for Businesses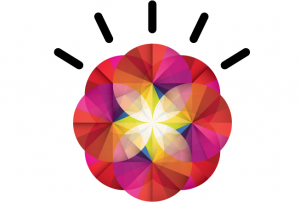 While companies always move more activity in the cloud, they must remain vigilant on potential security vulnerabilities in their systems. It is on the basis of this observation that IBM has developed a range of services to secure cloud operations of enterprises with the same level of rigor as that applied for transactions carried out internally.
IBM has introduced the industry's first intelligent enterprise security portfolio to protect users, data and applications in the cloud. The new security solution expands the potential of using cloud solutions across infrastructure to protect critical business data and applications through advanced analytics – whether they are moving in the company's data center, in public or private clouds, or between apps on mobile devices. This portfolio also covers hybrid clouds.
The suite of services covers three aspects of security: authentication of access in the cloud, protecting applications and data in the cloud, and visibility on the effectiveness of security controls on resources installed in the cloud.
The suite consists of QRadar, a security event management software, and Guardian, a data protection software, so that they can also be used to protect resources in the cloud. Dynamic Cloud Security also includes a central portal where the company can monitor the security status of all of its assets.
The company's press release said the security portfolios are designed to be used with different users, whether it be a developer or line-of-business executive, the portfolio also includes analytics and security intelligence for public cloud services such as IBM's SoftLayer. In addition, the offering features IBM's Managed Security Services platform, which can help secure the cloud for IBM clients as well as clients of companies like Amazon Web Services and Salesforce.com.
Meets the growing demand for security solutions
The new portfolio of IBM meets the growing demand for security solutions in and for the cloud. Businesses are constantly struggling securing their IT against cyber attacks. IBM said 75 percent of security breaches take days, weeks or even months to be discovered, significantly increasing the damage inflicted by attackers. Users are now moving critical workloads to the cloud and they expect enterprise grade security to move with it.
The new IBM cloud security tools rely on proven analytical solutions and give companies visibility into the security status of their operation – from the data center to the cloud and to the mobile devices of employees.
The portfolio is designed for use by different types of users, whether developers or department manager. It includes analysis and security intelligence approaches to IBM SoftLayer public cloud services. The Dynamic cloud security portfolio can access to cloud services, protect, and centralize the distribution of rights to protect users and users with additional administrative privileges. A single sign-on solution can be implemented using the new Dynamic cloud products.
IBM Security Services can scan your applications in the cloud to identify possible vulnerabilities and alert developers or system administrators on all potential security weaknesses. They can identify sensitive data in the cloud, and ensure that these data are used only by authorized persons.
Companies can implement tools that automatically discover the sensitive data in a hosted environment, classify and make them accessible through a single assignment of rights. This also includes an activity monitoring for structured and unstructured data. The new Dynamic cloud security portfolio also extends the use of IBM QRadar – the industry's leading security analytics platform.
In its annual Magic Quadrant report for Security Information and Event Management (SIEM) Technology, Gartner named IBM as the market leader in the provision of security information and event management solutions. The report said IBM's QRadar is the top most integrated view of the threat environment using NetFlow DPI and full packet capture in combination with log data, configuration data, and vulnerability data from monitored sources.
Download Free Whitepapers