Featured Article
MORE FEATURED ARTICLES

EMC announced a new cloud storage management solution aimed at large enterprises called ProSphere which can also scale to address the needs of data centers and globally distributed enterprises.
According to Kevin Gray, manager of IMG storage resource management for EMC, the platform addresses management of increasingly larger, more disparate environments while integrating virtualization and [...]
Continue Reading

→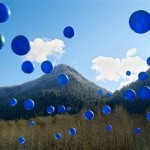 Benchmarking is prevalent in the IT world. To prove that cloud providers' services are better than others, they steer their benchmarking tests performance metrics. However, the corresponding values obtained from cloud benchmarks are usually vague. Organizations doing the tests recognize that these benchmarks can be a great guide in some situations. Although cloud benchmarks [...]
Continue Reading

→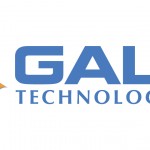 Gale Technologies, along with NetApp, demonstrated at Cisco Live 2011 the service tiering capabilities of GaleForce Turnkey Cloud solution which allows IT architects to design and publish infrastructure offerings as easy-to-use services. Organizations use GaleForce Turnkey Cloud solution to convert their existing compute, network, and storage infrastructure into a private or hybrid cloud environment, [...]
Continue Reading

→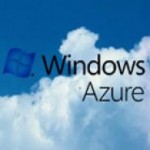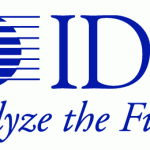 According to data compiled by the research firm IDC, the global revenue for servers deployed in public and private clouds is expected to approach $9.4 billion by 2015. This revenue will mainly be driven by IT managers' growing view of cloud computing as a the best way to simplify managing and administrating of technology environments.
[...]
Continue Reading

→

General Dynamics Corp. announced Monday that it has acquired Network Connectivity Solutions (NETCONN) Corp., a provider of enterprise services and cloud computing to the U.S. Department of Defense. The value of the cash transaction has not yet been disclosed. General Dynamics said the acquisition would help it boost earning and expand services that [...]
Continue Reading

→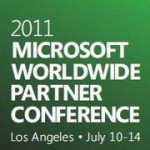 Microsoft and Amazon Web Services have agreed to let Amazon cloud users run Microsoft Windows Server Application on their Amazon cloud infrastructure. The partnership was made public on Wednesday at Microsoft's Worldwide Partner Conference.
The announcement came after Microsoft launched its License Mobility with Software Assurance Program almost a month ago. Microsoft's License Mobility [...]
Continue Reading

→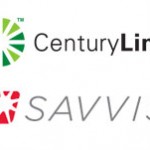 CenturyLink announced on Friday that it has closed the deal to buy the cloud computing company Savvis for $2.5 billion and prepaid about $546 million of Savvis' credit facility debt. We have reported about this deal earlier.
CenturyLink expects the combination with Savvis will improve its [...]
Continue Reading

→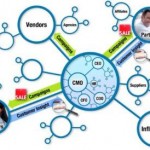 IBM announced today a new cloud-based Web analytics and digital marketing suite to help organizations automate online marketing campaigns across all online channels, such as web sites, social media networks, and mobile phones. The new cloud-based analytics is an integration of IBM's recent acquisitions of Coremetrics and Unica.
Companies using the web analytics and digital [...]
Continue Reading

→

According to Larry Page, CEO of Google, Google+ already has 10 million users who are sharing 1 billion items every day, and Google's +1 button (the Google version of News Feed) is being hit 2.3 billion times per day.
Larry Page was speaking to analysts today during Google's second-quarter earnings conference call. He also said that every [...]
Continue Reading

→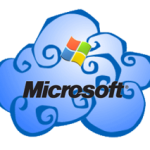 Microsoft is making noise with their new cloud plans in Los Angeles. Steve Ballmer, Microsoft Chief Executive Officer started the annual business partner conference with a blast which was chosen for the key note address. The event was held last Monday, with software giant the Redmond, Wash taking everyone on the spotlight.
The event [...]
Continue Reading

→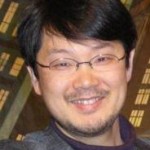 Yukihiro Matsumoto the creator of the free and open source Ruby programming language is joining Heroku as Chief Architect of Ruby. Heroku is an open Platform-as-a-Service (PaaS) founded in 2007 which was acquired last year by Salesforce.
The Ruby programming language was publicly released in 1995 and [...]
Continue Reading

→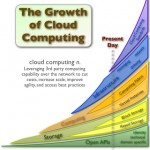 A new research from In-Stat forecasts that Infrastructure as a Service (IaaS) will grow to $4 Billion by 2015.
Greg Potter, In-Stat Analyst says "Growth is expected in all public cloud service segments. Many SaaS (software-as-a-service) applications have been around for a long time, but only now since the advent of entire platforms for applications, [...]
Continue Reading

→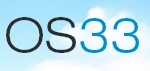 OS33, an IT-as-a-Service Delivery Platform for MSPs, announced today the latest update to its OS33 Platform, including features such as Cloud Printers, enhanced Cloud File Manager, and usability enhancements.
OS33 is pushing the boundaries of its cloud platform for end-users and MSPs by building functionality to address their needs.  Alex Osipov, Director of [...]
Continue Reading

→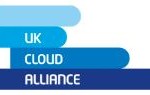 15 cloud service providers have grouped themselves together to create the "UK Cloud Alliance". They were formed primarily to service local businesses and partners in the UK. Star, a communications reseller led the move and promised to give local businesses "clarity and confidence" in their cloud services.
"The objective is to provide medium sized [...]
Continue Reading

→
Download Free Whitepapers