Featured Article
MORE FEATURED ARTICLES

According to Larry Page, CEO of Google, Google+ already has 10 million users who are sharing 1 billion items every day, and Google's +1 button (the Google version of News Feed) is being hit 2.3 billion times per day.
Larry Page was speaking to analysts today during Google's second-quarter earnings conference call. He also said that every [...]
Continue Reading

→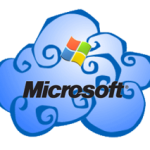 Microsoft is making noise with their new cloud plans in Los Angeles. Steve Ballmer, Microsoft Chief Executive Officer started the annual business partner conference with a blast which was chosen for the key note address. The event was held last Monday, with software giant the Redmond, Wash taking everyone on the spotlight.
The event [...]
Continue Reading

→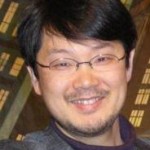 Yukihiro Matsumoto the creator of the free and open source Ruby programming language is joining Heroku as Chief Architect of Ruby. Heroku is an open Platform-as-a-Service (PaaS) founded in 2007 which was acquired last year by Salesforce.
The Ruby programming language was publicly released in 1995 and [...]
Continue Reading

→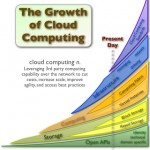 A new research from In-Stat forecasts that Infrastructure as a Service (IaaS) will grow to $4 Billion by 2015.
Greg Potter, In-Stat Analyst says "Growth is expected in all public cloud service segments. Many SaaS (software-as-a-service) applications have been around for a long time, but only now since the advent of entire platforms for applications, [...]
Continue Reading

→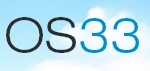 OS33, an IT-as-a-Service Delivery Platform for MSPs, announced today the latest update to its OS33 Platform, including features such as Cloud Printers, enhanced Cloud File Manager, and usability enhancements.
OS33 is pushing the boundaries of its cloud platform for end-users and MSPs by building functionality to address their needs.  Alex Osipov, Director of [...]
Continue Reading

→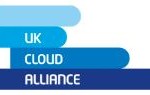 15 cloud service providers have grouped themselves together to create the "UK Cloud Alliance". They were formed primarily to service local businesses and partners in the UK. Star, a communications reseller led the move and promised to give local businesses "clarity and confidence" in their cloud services.
"The objective is to provide medium sized [...]
Continue Reading

→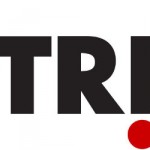 Citrix announced today it has completed its acquisition of Cloud.com, a provider of software-infrastructure platforms for cloud providers.
Cloud.com's products which include the CloudStack product line, are designed for the deployment and management of cloud services. The acquisition gives Citrix a boost in its cloud-deployment efforts.
Mark Templeton, President and CEO, Citrix said "As [...]
Continue Reading

→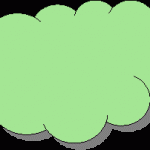 Forrester Research seems to be the best in position to investigate the link between cloud technologies and Green Computing. Like many other companies, Forrester agrees that there are more approaches that can be done to make cloud computing more energy efficient. For this to be possible, both IT professionals and infrastructure should be committed [...]
Continue Reading

→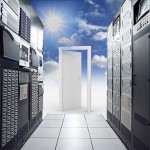 Renaud Larsen, Chief Architect for Cloud at Juniper Networks said in a statement recently, "The mobile ecosystem has to traverse many complex layers, each of which adds network latency and transmission delay. In addition, the cloud allows users to swap devices and retain access to information—this is a disruptive development, and means that cloud [...]
Continue Reading

→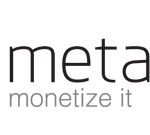 As more and more businesses are turning to the cloud for an easier and more effective monetization system, IDC recently forecasted the billing market to total $21.9 billion in 2015. As this market continues to grow, ISV customers are in need of an effective end-to-end billing solution in the cloud. To meet these demands, [...]
Continue Reading

→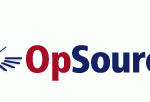 A subsidiary of the Japanese telecom NTT Holdings, Dimension Data, will acquire OpSource to become their key Cloud Solutions Business Unit.
OpSource, based in Santa Clara, CA, is a key player in cloud service and managed hosting provider and according to CEO Treb Ryan, they have become a "tough proponent in the enterprise cloud". [...]
Continue Reading

→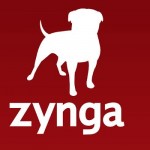 Zynga recently filed an initial public offering (IPO) which we have reported about earlier. This move is a result of Zynga's business partnership with Facebook and their popular games such as FarmVille and CityVille. It is expected that the company value will increase from $15 billion [...]
Continue Reading

→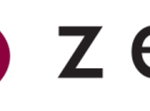 Although the market for Application Delivery Controllers (ADC) is consolidating, innovation continues, especially among some select smaller players.
Zeus Technology pioneered software-based solutions for mainstream, scalable ADC applications. The Zeus Elastic Application Delivery (ZEAD) platform provides a seamless architecture between the cloud and the enterprise. The company is finding increasing traction among [...]
Continue Reading

→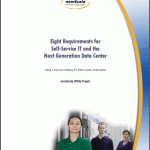 Virtualization is revolutionizing computing. It greatly facilitates the creation and deployment of services, permitting IT to be fast on its feet in delivering the services the business requires. With virtualization, IT can deliver services to users on-demand. With this capability, IT can empower users to serve themselves in requesting services. For example, a user [...]
Continue Reading

→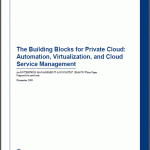 When most people think of virtualization, they think primarily, or at least initially, of one-off server consolidation projects. However, almost 60% of organizations also obtain long-term benefits from greatly improved flexibility and agility. For example, provisioning virtual machines (VMs) rather than physical machines effectively eliminates roadblocks like procurement, racking, stacking, and cabling. This allows [...]
Continue Reading

→
Download Free Whitepapers