Featured Article
MORE FEATURED ARTICLES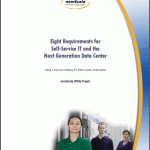 Virtualization is revolutionizing computing. It greatly facilitates the creation and deployment of services, permitting IT to be fast on its feet in delivering the services the business requires. With virtualization, IT can deliver services to users on-demand. With this capability, IT can empower users to serve themselves in requesting services. For example, a user [...]
Continue Reading

→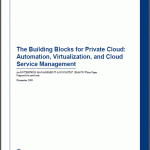 When most people think of virtualization, they think primarily, or at least initially, of one-off server consolidation projects. However, almost 60% of organizations also obtain long-term benefits from greatly improved flexibility and agility. For example, provisioning virtual machines (VMs) rather than physical machines effectively eliminates roadblocks like procurement, racking, stacking, and cabling. This allows [...]
Continue Reading

→

We are happy to announce a new media partnership with a leading cloud computing event that is coming up in December: The CIO Cloud Summit in Scottsdale, AZ from Dec 8th – Dec 9th.
The CIO Cloud Summit is an opportunity for CIOs and technology executives from multiple industries to explore critical cloud computing [...]
Continue Reading

→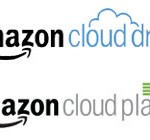 As competition increases in the cloud media streaming market, Amazon made a move Wednesday to get ahead of Apple's launch in fall of its new iCloud service and announced that Cloud Drive and Player are now available for people to store and retrieve unlimited amounts of music files for $20 a year. However, all [...]
Continue Reading

→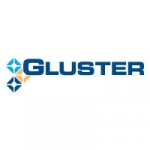 Storage software developer Gluster has partnered with cloud infrastructure provider GoGrid to make its open-source storage solution available on the GoGrid platform.
Innovative cloud storage solution now in beta and available on enterprise-leading cloud computing infrastructure to increase availability and performance and drastically simplify management of cloud storage
Gluster's scalable [...]
Continue Reading

→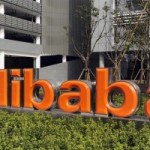 The Alibaba Cloud Computing unit of the Alibaba Group Holding Ltd. is soon to come out with its own cloud-operated system for mobile phone gadgets. Alibaba will have it released by the third quarter of this year according to an unofficial source. As other companies are battling for cloud software services for smartphones, they [...]
Continue Reading

→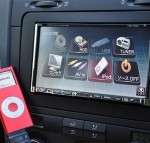 It is becoming apparent with the recent developments in the vehicle industry that the opportunity in the mobility space is increasing. This year could be the year cars leverage a major platform for apps.
Automakers are pairing with Internet companies, such as BMW's support for Apple's iPod Out and the arrival of Nokia's Terminal [...]
Continue Reading

→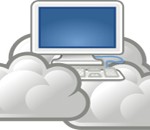 Cloud computing remains to be the most important phase of the IT industry at the moment, but it also remains to create opposing effects of hope and dread in the business world. For those who are prepared and see its benefits, they see it as a means of revenue saving, but for others who [...]
Continue Reading

→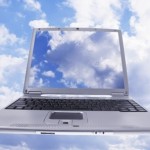 Almost everyone is hopping aboard the cloud. New effective web development articles usually contain references to cloud technology. It is clear that cloud-based computing systems will be here to stay and dominate the common computer application programs.
The move from mainframe architecture to personal computing marks the change towards offloading certain facets of it [...]
Continue Reading

→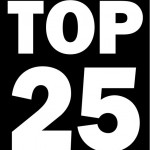 Forrester Research projected that by 2020, the cloud computing business will be worth $241 billion dollars! Both SaaS and cloud computing platforms have promised to cut the costs by doing away with the huge software licenses.
There are at least 25 cloud vendors who are brawling for the big chunk of the market share, [...]
Continue Reading

→

This week, Cloudera announced its new product offering in Santa Clara, Cloudera Enterprise. This new product is focused on providing their enterprise customers to include Apache Hadoop into their production.
Mike Olson, CEO of Cloudera said, Enterprise Hadoop is a "next-generation data management software and the first product specifically designed to help organizations fully [...]
Continue Reading

→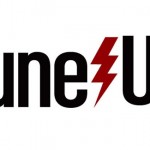 If a large percentage of your digital music library was acquired from sources other than iTunes, such as burning CDs (as is the case for most people), and you haven't manually and painstakingly entered metadata (track name, artist, etc.), then there are going to be some bumps in the road syncing with iCloud via [...]
Continue Reading

→

Securing Virtual Payment Systems, an Information Supplement authored and recently published by the Virtualization SIG of PCI's Security Standards Council, provides clearer guidance for how to achieve and maintain PCI compliance in virtual environments. The new guidance is far reaching and significantly challenges the virtualization security status quo. Virtual system administrators and security analysts [...]
Continue Reading

→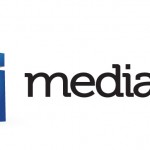 If your digital assets are not well managed and secure in the cloud, they're susceptible to threats both online and in the real world. In that respect I was introduced to MediaValet, a Digital Asset Management Solutions company out of Vancouver.
MediaValet is the first 100% cloud-based solution in this traditional, server-based [...]
Continue Reading

→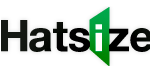 Hatsize, a leading cloud-automation software provider of hands-on demos and training, announced this week a strategic partnership with Certification Partners, a leading provider of vendor-neutral Web technology education and certification, to help deliver industry-validated IT training courses and certifications through high schools, online universities, training companies and industry associations via the Hatsize Cloud.
[...]
Continue Reading

→
Download Free Whitepapers