Featured Article
MORE FEATURED ARTICLES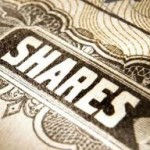 First Trust, a money management firm, is planning to launch on July 6 an ETF (Exchange Traded Fund) focused on cloud computing.
According to information posted on the company's website, the ETF called "The First Trust ISE Cloud Computing Index Fund" will be listed on the Nasdaq under the symbol "SKYY" and will be [...]
Continue Reading

→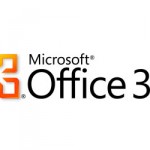 In a move to beat the competition and join the Cloud movement, Microsoft is moving its flagship applications, like Word and Excel, in the cloud for the first time. We had expected this move for a long time.
The new product, known as Office 365, is Microsoft boldest attempt so far to join the [...]
Continue Reading

→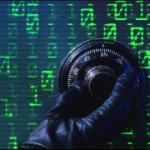 Japan and Sony's Back-to-Back Crises
The risk of unsupervised digital transformation could bring an intense negative impact for a company. Consider the April 2011 PlayStation Network (PSN) data breach of Sony Corporation that causes serious damage, especially in conjunction with the global economic crisis and [...]
Continue Reading

→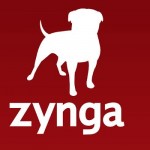 Silicon Valley is waiting for next IPOs to happen, but the candidates are keeping their exact dates secret – or better flexible. Now there are rumors that Zynga will file for an IPO as early as tomorrow with a valuation between $15 billion and $20 billion. Zynga would raise between $1.5 and $2 billion [...]
Continue Reading

→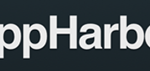 AppHarbor, a platform as a service (PaaS) provider for .NET developers and businesses, today announced an add-on API that will provide a self-service portal for third-party service providers.
Under the baseline "Azure done right", the AppHarbor team has made some significant progress since their prototype release in September 2010. I had the [...]
Continue Reading

→

Interested in attending the Cloud Control Conference in Boston from July 19th-21st, but don't have a ticket yet? CloudTimes has 5 free tickets to giveaway – a $1385 value each! All you need to do is send us an email to info@cloudtimes.org with your name, company and email address, Follow [...]
Continue Reading

→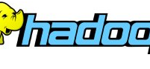 In big data or generation analytics strategies discussion, it is certain that the buzzword "Hadoop" is always present. Still, there is a reasonable amount of confusion as to what Hadoop really is and what workloads it could best supply. As Hadoop is based on Google's MapReduce, people who are most concerned about Hadoop are [...]
Continue Reading

→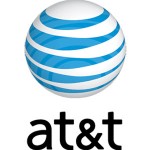 The Baptist System in Birmingham, Alabama and Henry Ford Health System in Detroit were chosen by AT&T to do the pilot testing on its new Medical Imaging and Information Management (MIIM) cloud service. This project will allow sharing of files like MRI and X-ray results between doctors using a special cloud platform. The MIIM [...]
Continue Reading

→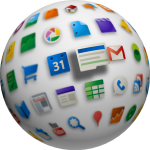 June 22 marked am important day for Flint Waters as all of its employees are transferred to a fully cloud-based email and communications' system. The ribbon cutting was attended by key personalities: Governor Matt Mead, David Girouard, President of Enterprise for Google and Flint Waters, Wyoming Chief Information Officer. Wyoming is expected to save [...]
Continue Reading

→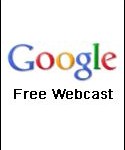 Business and IT decision makers are increasingly confused by the rising number and type of cloud computing solutions. Everyone it would seem is now promising to save you time and money with this or that kind of web-based service for everything from email and enterprise applications to storage and data management. Regardless of the [...]
Continue Reading

→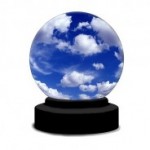 The cloud is revolutionizing computing as businesses and organizations shift from client-server model to cloud computing. In the next years, technology experts and users expect to 'live mostly in the cloud' as they work through cyberspace-based applications accessed from networked devices.
GigaOM Pro's research releases new opportunities in the cloud, new architectures and startups [...]
Continue Reading

→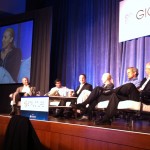 Since 2008, we have seen a "cambrian explosion" of cloud and infrastructure companies. This now being followed by an M&A feeding frenzy, as the early leaders were gobbled up by the giants. In this panel, we assemble some of the leading M&A rockstars and review some of their biggest hits from last year. We [...]
Continue Reading

→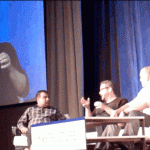 Salesforce's acquisition of pioneering PaaS platform Heroku raises many new questions in the SaaS industry. Is the acquisition for the cloud platform technology or the large developer base? Will Salesforce now push harder to be the core platform of choice for enterprise developers in the cloud? Is this a new strategic direction for the [...]
Continue Reading

→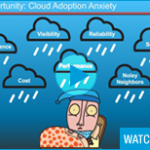 Today at at GigaOM Structure LaunchPad 2011, CloudFloor startup announced the beta release of CloudControl, a solution that enables users to visualize and control cloud infrastructures through their key business metrics.
The CloudControl solution provides visibility into cloud operations by capturing all the relevant cloud infrastructure and business metrics on a single dashboard where [...]
Continue Reading

→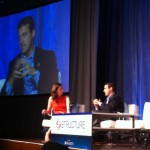 Some telling acquisitions will define 2011. Savvis and Terremark were bought by telcos, which are positioned with assets and operating structures that enable them to potentially do one thing very well: deliver computing as a utility service. We talk with Bob Toohey, the man at Verizon leading the division that will supply cloud services [...]
Continue Reading

→
Download Free Whitepapers