Featured Article
MORE FEATURED ARTICLES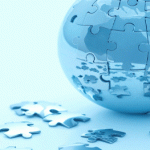 Big data and Platform-as-a-Service offerings have recently gained momentum, indicating a shift in enterprise IT practices around application development and analytics.
Public Clouds
The second-quarter kicked off with Amazon Web Services cloud computing outage – the biggest networking issue that affected Platform-as-a-Service offering. These architectural flaws – AWS outage, Sony's PlayStation Network security breach [...]
Continue Reading

→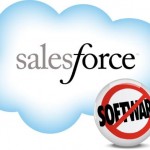 A group of 71 companies, the largest hardware, software and Internet companies led by Salesforce.com and VCE,  told the Obama administration that cloud computing must be adopted by the US quickly to drive job growth and preserve US technology leadership.
The report sent today to the Commerce Department and Vivek Kundra, gives recommendations on [...]
Continue Reading

→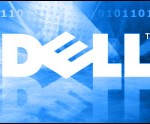 Dell has created a package of hardware, software and services using OpenStack cloud software, which helps organizations looking to deploy their own Infrastructure-as-a-Service (IaaS) operations.
Crowbar, an open source program from Dell was also released under the Apache 2 license. Crowbar helps organizations automate the installation and configuration of OpenStack across multiple [...]
Continue Reading

→

Staffing, cloud management and Cloud First budget cuts are top-of-mind as the Federal CIO, Vivek Kundra, leaves office.
According to a survey of 113 FOSE attendees conducted by IT operations and cloud management software provider ScienceLogic, Inc., two-thirds of federal agencies have identified applications that will move to the cloud and [...]
Continue Reading

→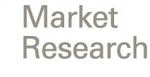 A new report "Global Cloud Systems Management Software Market 2010-2014" was released by MarketResearch.com, which was prepared based on in-depth analysis of the market with inputs from industry experts. The report covers the current market landscape and growth prospects of the Cloud Systems Management Software market and focuses on the Americas, EMEA, and [...]
Continue Reading

→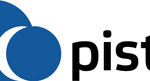 Piston Cloud Computing recently earned $4.5 million dollars of funding for supplying software in the crowded space of private cloud computing. Earlier this year and for several months Piston participated in the Nebula NASA project, and for awhile it has been the favored beta software for testing by early users. Joshua McKenty, [...]
Continue Reading

→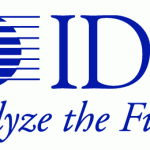 IDC's Asia Pacific Cloud services and technologies principal analyst, Chris Morris predicts that the future challenges to be faced by the chief information officer (CIO) of 2015 will be trends in outsourcing, the cloud giants dictating the trends with cloud vendors and the converged IT infrastructure.
According to Morris who spoke at the recent [...]
Continue Reading

→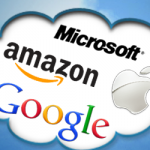 The new technology trend next year will be about strong connections between various electronic gadgets, PC's and post-PC devices. It will be about the cloud dominion using shared interfaces, wireless communications, cloud-based database storage, which will highlight connections without using cords.
This is what Google mobile apps is all about with the launch of [...]
Continue Reading

→

EMC reported last Wednesday in the IDG News Service that the company's revenue in the second quarter of this year has marked a new financial record. This steady increase is a result of huge demands from personal and business demands for a bigger database for their cloud computing efforts.
The big bulk of revenue [...]
Continue Reading

→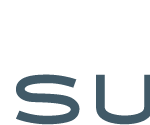 Nasuni launched this week a new service called Data Protection which guarantees 100% – 24/7 uptime service-level agreement for access to all objects it stores in the cloud.
Nasuni is a software company that produces Nasuni Filer, a virtual NAS file server/front end that runs on VMware and uses publicly available cloud [...]
Continue Reading

→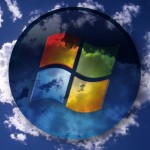 Microsoft is helping game developers roll out games faster by offering them tools and, in return, having them host their games on Windows Azure. Microsoft launched this week at the Casual Connect in Seattle, a toolkit for developers that provides the basic code for a number of back-end game technologies which all [...]
Continue Reading

→

Creating a Dynamic and Compelling Cloud
Virtualization could mean an end, but making a significant emphasis on that "end" is in fact the cloud.
However, this idea does not have validity. The cloud is another tool in pursuing a fully dynamic, interoperable data environment for an even greater end.
[...]
Continue Reading

→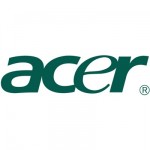 Accer announced today its plans to acquire cloud-service provider iGware for $320 million. iGware will become a new Acer division named Acer Cloud Technology Company.
Acer says that it will deliver a new service, using the acquisition of iGware's technology, called Acer Cloud, aimed at better serving Acer customers and enhancing Acer brand value.
[...]
Continue Reading

→
Download Free Whitepapers