Featured Article
MORE FEATURED ARTICLES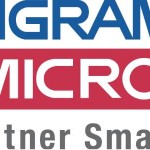 Ingram Micro's Services Division (NYSE: IM) announced during a Cloud Summit last June that they have now included N-able's remote management platform, Symantec's Endpoint cloud security and Trend Micro's Business Security Services in their cloud service offerings.
Renee Bergeson, vice president of managed services and cloud computing at Ingram Micro in North America said [...]
Continue Reading

→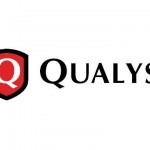 How small and medium-sized organizations can manage their IT risks and maintain regulatory compliance with minimal staff and budget.
Keeping IT systems secure and running within regulatory compliance mandates, especially for mid-sized and even small businesses, seems next to impossible. There are many reasons for this – but fortunately, several recent technological trends show [...]
Continue Reading

→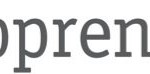 Apprenda, the deploy-anywhere Platform as a Service (PaaS) stack for .NET, today announced it has closed a $10 million Series B round of funding. Led by Ignition Partners with participation from previous investors New Enterprise Associates (NEA) and High Peaks Venture Partners (HPVP), the new capital will be used to accelerate the product [...]
Continue Reading

→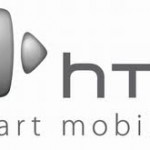 HTC, a Taiwanese handset manufacturer, acquired Dashwire for $18.5 million to beef up its cloud-based services that lets users synchronize their photos, contacts and videos online. Dashwire is a mobile cloud platform based in Seattle and backed by Trilogy Equity Partners and Best Buy Capital. The company was founded in 2006 to [...]
Continue Reading

→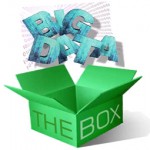 Big data is usually associated with web companies like Google and Facebook as these companies gain advantage by analyzing large volumes of user's data. Get Satisfaction released this month several interesting claims about opportunities for big data stored in 17 key industry sectors. It reveals a massive opportunity for big data in untapped industries, [...]
Continue Reading

→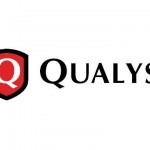 Last week's highlight at the Black Hat Security Conference in Las Vegas included Qualys security upgrade on its cloud platform. Phillipe Courtot, chief executive was very proud to announce that the cloud-based security has been contributing $65 million dollars of revenues each year.
One of their newest product offering includes Continue Reading →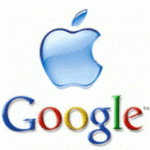 Apple and Google's operating system are seen by mobile developers to command the lead for cloud computing technology, social networking and the mobile enterprise IT. This does not mean though that Microsoft is totally out of the picture.
A recent survey conducted by a cross-platform development toolmaker Appcelerator and research firm IDC revealed that [...]
Continue Reading

→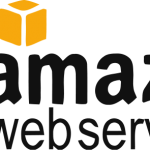 Amazon announced today that it is rolling out its Virtual Private Cloud (VPC) service to its data centers around the world and giving enterprise customers dedicated private links into the cloud infrastructure. The new service gives enterprise customers more flexibility, security and control over the data stored in the cloud.
Adam Selipsky, vice president [...]
Continue Reading

→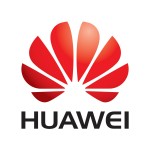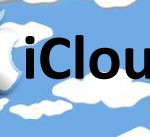 On Monday Apple released  the beta version of iCloud and made it  available to users enrolled in the Apple Development Program. The beta version features web-based versions of Mail, Contacts, Calendar, Find my iPhone and iWork. All Apple users will receive 5 gigabytes (GB) of free online data storage for free. The cost for [...]
Continue Reading

→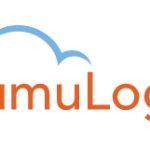 CumuLogic, a Java Platform-as-a-Service (PaaS) software provider, today announced the public beta version of their new PaaS solution which enables enterprises, cloud providers and ISVs to build and manage Java PaaS in public, private and hybrid cloud environments.  The product is based on a cloud application management platform, and includes cloud services [...]
Continue Reading

→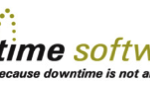 By Alex Bewley, CTO at uptime software (also uptime cloud)
The ultimate goal of deploying application or dynamic infrastructure to the cloud is the truly agile and cost-competitive nature of running and managing applications and infrastructure. However, cost can increase exponentially without proper cloud monitoring and cloud cost modeling. It [...]
Continue Reading

→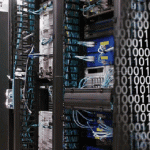 The dynamic Web link is the most powerful tool for cyber crime and Web threat delivery next to social engineering human nature. Every lure has a dynamic Web link that allows cyber crime to change out payload servers, making it difficult to detect and block malware delivery. Last year, malware Web delivery infrastructure migrated [...]
Continue Reading

→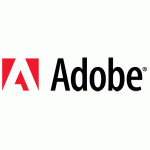 Internet traffic in 2010 exceeded all traffic accumulated from when the Internet was founded until 2009. This data was released by Cisco, one of the giant tech firms today. Cloud computing and software as a service (SaaS) are a major contributor. For business owners, whether small, medium or large scale, this is the perfect [...]
Continue Reading

→

Telephone Carriers Get Control of the Cloud
Telephone and cable companies are very interested cloud services and are willing to invest huge amounts of money from acquisitions to partnerships just to get into the cloud market.
Telephone companies will find it easy to fit into the cloud technology, according [...]
Continue Reading

→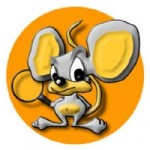 CA Technologies announced today that it intends to buy Watchmouse B.V. an innovator in SaaS-based monitoring for cloud, mobile and traditional Web applications. The privately held WatchMouse is headquartered in Utrecht, The Netherlands and was founded in 2002 by Stan van de Burgt, now CEO, and Mark Pors, the company's CTO. CA Technologies did [...]
Continue Reading

→
Download Free Whitepapers