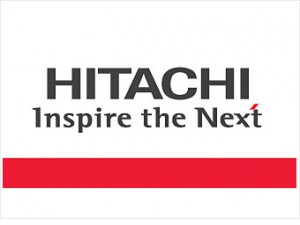 Hitachi has announced in collaboration with the Faculty of Engineering, Kyoto University, a new technology capable of recording and reproducing digital data using quartz glass for hundreds of millions of years.
Quartz glass has excellent heat resistance and water resistance and is extremely tough. From the fact that even when heated for two hours at 1000 degrees, quartz glass that records the data did not deteriorate the digital patterns of data.
The new technology uses a laser to mottle a piece of quartz glass with dots to store binary codes. The stored data then can be read by using an optical microscope. In comparison, physical hard drive can lasts up to 10 years and tape storage can last for 10 to 30 years.
Hitachi said the new technology will be suitable for storing historically important items such as cultural artifacts and public documents, as well as data individuals that want to leave for posterity. The company is hoping to start commercial use of this technology within next three years.
The volume of data being created every day is exploding, but in terms of keeping it for later generations, we haven't necessarily improved since the days we inscribed things on stones, said Hitachi researcher Kazuyoshi Torii. The possibility of losing information may actually have increased, he said, pointing out that hard drives, CDs and tape storage are predicted to last less than a few decades at best, and likely to fail within years.
The quartz glass storage method supports storing data in four layers and is capable to store around 40MB per square inch.
Scientists at Harvard University have also developed a new technology where a single DNA molecule can be used to write 43 KB of data, which means that one cubic millimeter of DNA can store 5.5 petabit.
Hitachi Data Systems also announced a unified storage solution that provides enterprise-class virtualization capabilities for all data types. The new Hitachi Unified Storage VM platform is specially designed for small and medium enterprises that simplifies the operation and allows companies to effectively manage both internal resources and all virtualized storage systems, including storage systems from other manufacturers.
As with all storage technologies, the developments have been moved from the physical to the electronic and most recently to the cloud. According to the recent report by consultancy firm IHS iSuppli, cloud storage services will reach 625 million in 2013, compared to 300 million subscriptions made in 2011.