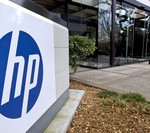 At VMware in Las Vegas this week, HP launched a turn-key IT solution with on-site installation services that includes servers, storage and networking gear, optimized for virtualization on VMware.
HP says this IT solution, called VirtualSystem for VMware, speeds implementation and provides foundation for cloud computing. VirtualSystem is built on products that are [...]
Continue Reading

→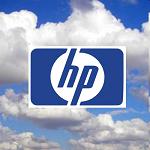 Léo Apotheker, HP's CEO, announced last week sweeping changes intended to help the company recover from a series of disappointing quarters and return to high-margin profitability.
Over the next 12 to 18 months, the firm will be closing down its PC operations and is instead turning to Cloud and infrastructure solutions [...]
Continue Reading

→
Download Free Whitepapers
Free White Paper

Compare the industry's top enterprise virtualization platforms across 8+ product and performance metrics. Also featuring a company overview for further comparison.

Upcoming Events

May 22, 2013 –
May 23, 2013 (All Day)

June 10, 2013 –
June 13, 2013 (All Day)

June 17, 2013 –
June 18, 2013 (All Day)

June 17, 2013 –
June 19, 2013 (All Day)

July 22, 2013 –
July 26, 2013 (All Day)

CHANNELS
Free White Paper

Compare the industry's top enterprise virtualization platforms across 8+ product and performance metrics. Also featuring a company overview for further comparison.

Upcoming Events

May 22, 2013 –
May 23, 2013 (All Day)

June 10, 2013 –
June 13, 2013 (All Day)

June 17, 2013 –
June 18, 2013 (All Day)

June 17, 2013 –
June 19, 2013 (All Day)

July 22, 2013 –
July 26, 2013 (All Day)

CHANNELS