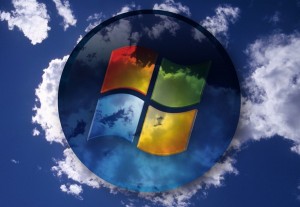 Microsoft recently announced its deal with San Francisco that the City and County of San Francisco is upgrading to Microsoft's Cloud solution. This deal will see its multiple citywide email systems, used by more than 23,000 employee, move to Microsoft's cloud email system.
San Francisco had apparently deliberate Lotus Notes and Google as probable email providers, but went to Microsoft for it provided interoperability with other software, including Windows Azure applications and Office products such as Word and PowerPoint. Migration to the new platform has started and will continue over the next twelve months. The city executives May 18 conference suggests that this move will cost $1.2 million per year, which breaks down to $6 per month per user.
In the past year, Microsoft CEO Steve Ballmer and other executives have been talking up subscription-based platforms such as Office 365 (the rebranding of BPOS) and Windows Azure as the wave of the future. Government contracts are necessary for Microsoft's attempt to expand its revenue base beyond the traditional desktop-bound software.
Both Microsoft and Google's business models depend on intensifying cloud services to businesses and municipal governments. The competition has become so heated that Google even sued the federal government after the Department of the Interior denied a bid to update an email and messaging system—a $59 million, five-year agreement that had left to Microsoft's BPOS-Federal suite.
In the wake of the BPOS outage, Microsoft claimed in a May 12 post on a Microsoft Online Services Team Blog, that it had initiated some corrective measures in the arise of a BPOS outage, including steps to streamline a communications with users.
"Email outages, unfortunately, are something that's happened to us before," Jon Walton, city and county of San Francisco chief information officer, told media and analysts during the May 18 call. He added that the outage "only impacted us for about four hours."
At its TechEd 2011 conference in Atlanta, Microsoft executives highlighted how customers and partners can take advantage of Microsoft's public and private cloud solutions. They talked about how to build, deploy, manage and scale applications for the cloud and devices.
Microsoft also spoke about Windows Phone, including the resumption of updates for the Samsung Omnia 7 and Focus smartphones. In a May 17 posting on The Windows Blog, Eric Hautala, general manager for Microsoft's Customer Experience Engineering, wrote, "Today, we restarted updating Omnia 7 phones. The restart is happening in phases. Go to the Zune software and manually check for an update." He added the company's plan to deliver updates to additional Omnia 7 customers.
Moreover, Microsoft shared some new business-focused features that the company will be adding to the "Mango" Windows Phone operating system update due later this year. With Mango, users will have the ability to save and share Office documents through Office 365 and Windows Live Skydrive. These productivity enhancements include the ability to pin email folders to the Smartphone's start screen, search a server for email items no longer stored on the device, force emails to obey IT administrators' policies and have email replies threaded into a "conversation view."
Microsoft finds itself in the hard road as it seeks to compete with the Apple iPhone and the growing family of Google Android devices. However, with Nokia's decision to replace its Symbian OS with Windows Phone, analysts feel that this will contribute to Microsoft's customer base.
Microsoft also announced a deeper partnership between its Bing search engine and Facebook. Microsoft's Bing integration with Facebook bakes the social network's "Like" button more deeply into its results. If your friends have "Liked" a part of a Website, such as a recipe, that page will surface along with the Website in search results.
Bing will now present Facebook information on the search-results page. If they're traveling to a new city, such as Paris, Bing will tell you which Facebook friends live there. These features give people something they can't find on Google's dominant search engine.
Recent data from comScore reveals Bing's share of that market stands at 14.1 percent, compared with Google at 65.4 percent. Microsoft and Facebook executives likely hope that the partnership and the resulting new social features will bring an increase in their search-engine market share.