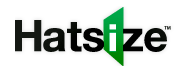 Hatsize, a leading cloud-automation software provider of hands-on demos and training, announced this week a strategic partnership with Certification Partners, a leading provider of vendor-neutral Web technology education and certification, to help deliver industry-validated IT training courses and certifications through high schools, online universities, training companies and industry associations via the Hatsize Cloud.
Under this partnership, Certification Partners can now offer the Hatsize Cloud-Based Training Solution to deliver its CIW (Certified Internet Web Professional) program to students and Web professionals anywhere in the world. Hatsize will provide cloud providers- services for hands-on skills and certification training in CIW topics such as Web technology foundations, Web design, e-commerce and more.
"By combining Certification Partners' CIW-branded IT education and certification programs with Hatsize's Cloud-Based Training Solution, we are better prepared than ever to help today's global students become more adept, productive professionals," said Todd Hopkins, Certification Partners' Vice President of Publishing. "Together, we can take professional training and certification to a whole new level of excellence for our customers."

"Our joint solution with Certification Partners solves one of the biggest challenges in the education market today, which is delivering training cost-effectively while improving training effectiveness and certifying actual expertise," said Sue Miller, Hatsize CEO. "Together, we will help organizations provide world-class education and certification services that ensure professionals are able to succeed in the real world."
The Hatsize Cloud provides a virtual software environment where students can complete CIW courseware labs, thus they can get hands-on training and practice their skills any time, from any location. Students will also gain firsthand experience with a very current, relevant technology concept taught in the CIW courseware: cloud-based computing. As Hopkins stated, "Putting knowledge into practice is another goal of good education that this partnership will achieve."
Sue Miller pointed out in an interview with me last week that Cloud Automation Software is increasingly in demand for demos, training and testing with virtual and physical delivery. In a Hatsize survey, 57% of respondents said that they need cloud automation like Cloud-enabled demos, POCs, training and product launches in 2011, with 40% of respondents who have already allocated these budgets.
Definition of Cloud Automation
Cloud automation, previously known as virtual lab automation, provides users with dynamic scheduling and provisioning of virtual machines and data centers, while enabling centralized control over security policies and usage. Cloud automation is ideal for dynamic workloads such as virtual training, sales demos and proof-of-concept product evaluations.
How it works
A cloud-enabled session or virtual lab provides authorized users – whether they are prospects, partners, employees, instructors or students – with the ability to test, preview, evaluate and train on almost any computer anywhere in the world while remotely accessing an interactive hardware and/or software environment. Sessions can be centrally configured and administered and users can access them at a specifically scheduled time or on-demand as needed.
With Hatsize, for example, a software vendor can use Hatsize's globally hosted cloud automation product to create a tailored sales demo on a virtual machine configuration running on their own data center infrastructure or on Hatsize's infrastructure located in North America, Europe or Asia and send a URL to a prospect anywhere, anytime. Cloud-enabled demos are easy to set up and tear down. Plus, they save sales engineers time and save companies money by not having to ship equipment or people onsite. Also, Hatsize cloud-enabled demos provide real-time presence detector alerts and detailed
usage reports to help sales close more deals faster.
History
Virtual labs were first introduced as companies and educational institutions struggled to find ways of sharing and testing information, without having to be in the same location, using the same pieces of equipment.
About Hatsize
Hatsize is a leading cloud-automation software company that has provided over 2 million hours of cloud-enabled demo and training sessions for the world's most successful technology companies, including IBM, Juniper, Sun Microsystems and Symantec. Backed by Golden Seeds and the Business Development Bank of Canada (BDC), Hatsize is an innovative cloud automation software company that is transforming the way companies bring their hardware and software products to market. The company secured a $5 million in Series A funding from Golden Seeds and BDC in November 2010.
About Certification Partners
Certification Partners delivers industry-leading IT learning and certification content and solutions to provide a wide variety of professional development services to higher-education institutions, corporations, associations, government agencies and non-profit organizations. It develops and customizes educational materials and curricula to help schools and training providers meet desired delivery goals, mandatory compliance targets and employer-required skills objectives.