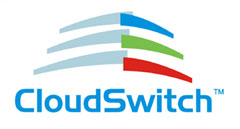 CloudSwitch, a provider of cloud software technology, was acquired today by Verizon Communications Inc. for an undisclosed amount.
CloudSwitch eliminates a key barrier to widespread cloud adoption by developing a software that facilitates the secure move of applications, or workloads, between company data centers and the cloud without changing the application or the infrastructure layer.
To further accelerate Verizon's global cloud strategy the company plans to combine CloudSwitch, a privately held company based in Burlington, Mass., with its Terremark IT services subsidiary. The move will enhance Verizon's hybrid cloud and cloud-to-cloud capabilities.
Bob Toohey, president of Verizon's global enterprise unit, said "The cloud market is a rapidly growing opportunity, with very real benefits both for our business customers and the consumers they serve. With the acquisition of CloudSwitch, Verizon has taken another step forward in defining the enterprise cloud."

John McEleney, CEO of CloudSwitch, said: "By joining Verizon, we will be able to deliver a solution that combines our software with the market-leading infrastructure cloud play. Our founding vision has always been to create a seamless and secure federation of cloud environments across enterprise data centers and global cloud services. Together, we will be able to provide enterprises with an unmatched level of flexibility, scalability and control in the cloud with point-and-click simplicity. This will go a long way in helping achieve widespread adoption of the cloud especially when managing complex workloads."
Verizon, through its Terremark subsidiary, offers advanced enterprise-class IT, cloud and security services on a global scale.  Terremark provides customers with the ability to improve IT infrastructure and boost application performance in today's complex and dynamic business environment. Visit the Verizon IT Solutions & Hosting website for more information.