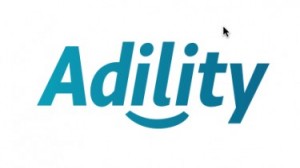 Adility, the first open platform for online to offline commerce which connects retailers and merchants with online publishers, announces today at TechCrunch Disrupt a new product release, the Adility Gateway.
The Adility Gateway enables any point of sale (POS) system to connect its retail terminals to the Cloud, and provide merchants controlled online distribution of prepaid offers, coupons, and full priced products and services. Once these offers are distributed online, the Adility Gateway enables secure in store redemption through the POS.
Adility's cloud service is available via open APIs to online publishers, mobile application developers and social gaming companies, who can embed offer content natively and process the payment transactions for these prepaid offers. The Adility Cloud can be queried based on geography, demographics and other attributes to provide relevance to the publishers online audience on any device and any platform. Adility has already over 500 online publishers on their platform and provides direct connectivity between brands, merchants and online publishers to move the point of purchase closer to the online intent of purchase.
See below an interview with Thomas Cornelius, Adility at Techcrunch Disrupt last week in San Francisco: