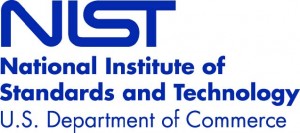 The Cloud Computing Forum & Workshop V will be hosted by the National Institute of Standards and Technology (NIST) on June 5-7, 2012 at the Herbert C. Hoover Building of the Department of Commerce in Washington, DC.
The National Institute of Standards and Technology aids in accelerating the effective and secure adoption of the cloud computing technology in the government. It exerts efforts in developing guidelines and standards as well as promotes cloud computing with standards bodies, private business and organizations, and government offices.
The forum will feature 2 session wherein the Priority Action Plans will be reviewed based on the ten high priority needs which are related to security, portability, and interoperability which were pointed out by government agencies in the United States of America for the adoption of cloud computing. The requirements were discussed in November 2011 during the Cloud Computing Forum & Workshop IV. They were also published in the USG Cloud Computing Technology Roadmap Volume 1. The said sessions will show the cloud-related, independent, and voluntary PAP efforts employed by the cloud computing stakeholders.
Expected to be present at the forum were government representatives from North America, Asia, and Europe with US Chief Information Officer Steve VanRoekel. The executives will discuss how cloud computing can potentially transform services offered to the public. Some representatives from major standard-developing entities will also discuss about "Are there too many cooks in the kitchen?" Other topics include "Target Business Use Cases for Government Cloud Computing Development" and "Industry Views on the Cloud Computing Model Development, Adoption, and Next Steps". Representatives from the Office of Management and Budget, General Services Administration, and Department of Energy will talk about the "USG Federal CC Effort: How Do They Fit Together". Other sessions will tackle NIST updates, cloud reference taxonomy and architecture, and cloud security.