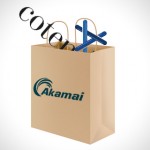 Akamai Technologies said it agreed to buy rival Cotendo Inc., a maker of mobile-network acceleration software, for about $268 million in cash. The companies expect to close the deal in the first half of 2012.
Cotendo was founded in 2008 and provides technology that accelerates the delivery of content through the Internet. Its content delivery system uses a network of distributed servers around the world to put content physically close to consumers, and it specializes in speeding up delivery to mobile phones and tablets.
Akamai President and Chief Executive Paul Sagan said "As we look to accelerate growth across the dynamic landscapes of cloud and mobile optimization, we are excited to be joining forces with Cotendo,"
A year ago Akamai sued Cotendo for patent infringement since Akamai also makes products that speed Internet-content delivery by storing it on interconnected servers.
Akamai shares soared 19% on the news. The company has seen double-digit revenue growth for the past two years, thanks to the increasing demand for online video, coupled with acquisitions and the branching out into online advertising delivery.
In October, Akamai reported its third-quarter profit rose 6.5% and revenue jumped 11%, though margins continued to shrink. At that time, the company also struck an upbeat tone for the end-of-year quarter, which is typically its strongest of the year because of seasonal demand from online retailers, advertisers, and media and entertainment companies.
Janney Capital Markets analyst Richard Fetyko said "In the VAS segment, Akamai has for years faced little to no competition until Cotendo emerged about a year ago as a more serious threat with good technology. There have been rising fears that Cotendo could create pricing pressure in VAS that we haven't experienced before in what has been the growth engine and a high margin business."