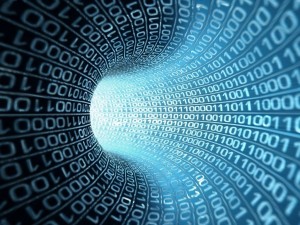 Logicworks, a leading provider of cloud computing and managed hosting service, and GigaOm, released the results of their recently completed survey, "Deploying Big Data 2012: Strategies for IT Departments."
The survey which was conducted by Logicworks and compiled and executed by GigaOm Pro, the research firm of GigaOm, reveals nearly 50 percent of IT leaders and decision makers surveyed inclined that Business Intelligence (BI) projects fail as a result of lack of in-house expert who are able to apply findings and conclusions for strategic decision-making.
Lack of expertise to connect the dots and apply learning from the data, lack of business context to the data, legacy tools are not up to date to analyze large data and analysis of wrong data are some reasons for the failure of the BI projects.
Conducted in February 2012, the "Deploying Big Data 2012" survey was results of responses of 304 IT decision-makers from medium (500 to 999 employees) to large-size (1500+ employees) companies.
Most companies believe cloud computing and big data are the next big thing in the industry. But when it comes to implementation, almost 70 percent of decision makers prefer outside big data and cloud service provider such as Amazon, Rackspace, Logicworks, Microsoft, IBM etc. for their big data needs. Additionally, 61 percent companies are already using third party service provider for their big data business needs.
"Organizations are spending more time and money deploying and keeping big data architectures up and running than actually using the data to make better decisions," said Kenneth Ziegler, Chief Executive Officer of Logicworks. "By leveraging specialized cloud environments, clients can reallocate these resources to monetize their big data investments."
Security topped the lists of reason for companies who opted not to use a third party provider. Nearly 34 percent respondents believed outsourcing of their big data needs would be more expensive than to manage them in-house. Compliance regulations, more expansive WAN capacity, applications re-architecting are some more reasons why they prefer to stay in-house.
"Continued concerns over security when moving data to the cloud and issues around PCI, HIPPA and other compliance regulations are roadblocks for many companies when it comes to using cloud services," said Jo Maitland, Research Director at GigaOM Pro and author of the report. "Enterprises must seek out a cloud provider with a proven track record of meeting these complex regulations."
"Deploying Big Data 2012" result shows that successful implementation and adopting measures to overcome these hurdles will create long term benefits and competitive advantage to organizations.
Logicworks and GigaOM recommend some action plans for IT decision makers. Hiring skilled data scientists, training to the current staffs, innovating cost effective business models, products and services, and more knowledge on SaaS BI tools will help businesses to standardize a process for data analytics and help them better meet their requirements.