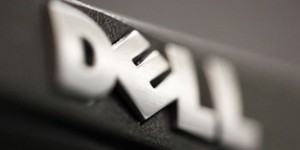 Aside from focusing on tablet computers for the corporate sector, Dell is moving towards cloud computing. For $1B, Dell has acquired Wyse Technology, a specialist in desktop virtualization. Wyse creates "thin clients" devices which are like virtual desktops connected to cloud servers. With this new acquisition, Dell can provide virtualized desktop environment for its customers thereby reducing costs because only a central server must be maintained.
Dell is also reportedly planning to merge Make Technologies and Clerity in order to expand its presence in cloud computing. The two companies will be merged with Dell Services in an effort to help its clients migrate from their mainframe applications to cloud based systems which are more cost effective.
The timely move can make a minimum of $3B for Dell because of its "thin client" devices, the research entity International Data Corp. says. According to the International Data Corp, cloud computing spending is expected to reach some $72.9B by 2015. Dell is also said to reduce its exposure to the personal computing business which may be partly because of the decline of HP recently.
However, Dell is up for some stiff competition in the clouds with Amazon taking the top spot. VMware, EMC, and Cisco can also provide some competition headaches to Dell. With a strong move towards the realm of cloud computing as evidence by its recent acquisitions, Dell may eventually reap the rewards of its smart move.