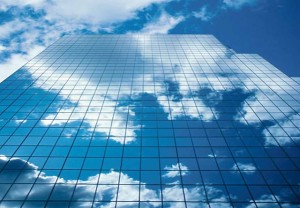 Not to make light of the entire situation, but it seems that digital clouds are not completely immune to problems caused by real clouds, as severe storms that swept across the United States last June wiped out power for more than 2 million people, an outage that affected Amazon's Elastic Compute cloud in Northern Virginia, resulting in popular services such as Pinterest, Netflix, and Instagram going down because they are hosted on AWS.
According to AWS, they were already investigating issues related to connectivity in a number of instances in the East Region by 8:21PM of June 29. Amazon was still working on recovery by morning then ext day. Netflix and Pinterest were the first services to be brought back up, with Instagram remaining down during Saturday.
The outage couldn't have happened at a worse time, as Google has recently announced their Compute Engine, which is an Infrastructure as a Service cloud that will be positioned to compete with Amazon and Microsoft.
Still, the outages serve as a good reminder that while digital clouds bring redundancy and added security, they are still susceptible to failures and random acts of nature. The storms last June 29 managed to cause power outages from New Jersey to Indiana, and packed winds that reached 70 mph – strong enough to topple three tractor trailers and blow over trees that killed a couple of people in Virginia.
The affected Amazon datacenter only lost power for 30 minutes, but the outage resulted in longer downtimes for the services it is hosting since Amazon has to spend time recovering virtual machine instances. One of the more puzzling things about the debacle is the fact that major data centers are supposed to have backup generators meant for power outages, but for some reason Amazon failed to use theirs.
What's even more alarming is that this outage is actually the second time that the Virginia datacenter lost power during an outage in that month, having already suffered failures last June 15 due to a problematic generator cooling fan.