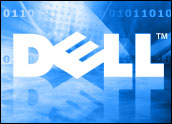 Dell finally acquires Quest Software when it agreed to pay $28 per share. The bid was 50 cents more than its previous bid. For this transaction, Dell has agreed to pay $2.36 billion to acquire Quest.  Last March, Insight Venture Partners offered to buy Quest for $23 per share. It contracted Vector Capital so it can raise its bid to $25.75. Dell, on the other hand, bid $27.50 per share.
Vinny Smith, the CEO of Quest, was reported to favor the group of Insight Venture Partners because he will remain as the company's CEO. Smith reportedly owns 34% of Quest. According to Wall Street Journal, the equity firm can't come up with the required financing.
According John Swainson, Dell's Software Group president, with the acquisition of Quest, Dell will be able to solidify its position in the market as it offers better servers, networking, storage, and end-user computing services and solutions to its market. The very talented team, software products, and one of a kind intellectual property of Quest Software will put Dell as the fastest growing and largest company in the software industry. Swainson was hired by Dell in order to advance its position in the software industry. Dell has also recently acquired Sonicwall and Wyse.